Alaska TV Shows: List of Top Ongoing and Cancelled Shows Filmed in Alaska.
Alaska is the largest state in America. The State is famous for gold-mining, fishing, and seafood, outdoor adventures, etc. Several TV shows and movies have been filmed in Alaska mainly because of what it's famous for. Some of the shows filmed there are Gold Rush, Life Before Zero, Mountain Men and other more.
Most Alaskan TV shows feature natives from Alaska; otherwise, how would they get used to the harsh weather condition easily. We are going t be discussing the list of Alaska TV shows that are still ongoing and the ones that have been canceled.
Alaska The Last Frontier.
The Last Frontier is an American TV show filmed outside Homer, Alaska. It first aired on Discovery Channel on 29th December 2011. The show features the Kilcher Family, who are descendants of Swiss Immigrants. Besides that, the Kilcher's are also related to Jewel Kilcher, a singer-songwriter. It takes us through their lives and how they live without modern heating. Their way of surviving includes hunting and farming as they prepare for long winters.
Ruth and Yule were the descendants who fled from Switzerland to come and live in Alaska. They had eight children. However, only two were featured on the show, Atz, and Otto. How about the rest of the cast? Well, Atz and Otto got married and had children who have children now.
Alaska: The Last Frontier's Nineth season is aired as of 2020.
Deadliest Catch.
The Deadliest Catch is an American Television series about crab fishermen who go fishing at the Bering Sea. Bering Sea is a dangerous place to be hence the title. The show was created by Thom Beers and narrated by Mike Rowe. It airs on Discovery Channel, and it has gained quite a number of viewers. The show has a total of 16 seasons and 245 episodes as of now. Its cast is mainly divided into two captains and deckhands who have their ships.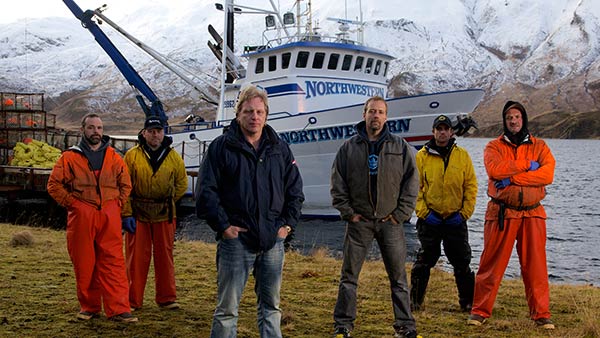 For instance, the Hansen Brothers own the F/V North-western. Who do you think is the highest-paid captain on the show? Sig Hansen. He earns $500k in every season. The show, thanks to its popularity, has three spinoffs, Deadliest Catch: Legacy of Phil Harris, Deadliest Catch: Bloodline, and Deadliest Catch: Captain Spotlight.
Get to watch the show and see how the Captain of the vessels and the deckhands manage to go crab fishing. When they get lucky, they can make millions in a single day.
Alaskan Bush People.
The name itself suggest this is Alaska TV Show. It is an American reality documentary featuring the Brown Family. When the show first aired on 6th May 2014, it used to be filmed near Hoonah, Alaska, and Chichagof Island. However, the family later relocated to an isolated area in Washington with a low population.
The members of the Brown family are; Billy, Amy, Matt, Bam Bam, Bear, Gabe, Noah, Birdy, and Rainy. Their show is about the family and how they survive living in the wilderness away from the world of technology. However, there were some controversies about the show.
Some fans were questioning the authenticity of the show. The cast members are not actual bush people because they also live a modern life, and there was proof of that. Even though the show was called out on being fake, it is an exciting show to watch because, at the same time, viewers learn about survival skills. As of now, the show is still ongoing, and it's on its 11th Season.
Gold Rush.
It is an American reality show. In its first season, it was named Gold Rush: Alaska. It was filmed at Porcupine Creek, Alaska. The show is about families who run mining companies. They do their best to mine for gold. In season two, the show was renamed Gold Rush, and the second season was filmed in Klondike, Yukon, Canada. Gold Rush was first aired on 3rd December 2010, and it has ten seasons, which recently aired.
The current cast includes Tony Beets, Rick Ness, Fred Dodge, Parker Schnabel, and Chris Doumitt. It has been filmed in more than two places: Guyana, Oregon, Colorado, Alaska, and Yukon Canada. So far, the show has already been nominated twice.
Paul Christie is the narrator who takes us step by step in various regions where the crew mines for gold. Being a popular show on the Discovery Channel, they managed to make some spin-offs.
The Jungle

Gold Rush: White Water

Parker's Trail

Gold Rush: South America
Bering Sea Gold.
It is an American Television show filmed in Nome, Alaska. Thom Beers is the producer of the show, as well as the Deadliest Catch. As for Mike Rowe, the narrator, he takes to the bottom of the Bering Sea. The show is about a group of dredgers who risk their lives in search of gold at the bottom of the sea before winter. Bering Sea Gold features Emily Riedel, Shawn Pomrenke, Steve Pomrenke, Kris Kelly, Ken Ker, Andy Kelly, Chris Kelly, and Dave Young.
Even though gold mining under the sea can be dangerous, the outcome is worth it. Miners can even make $10k in a week. Every cast member has their own background story, which makes the show more interesting. However, the show can have a bit of drama sometimes, which makes viewers think that the show may also be scripted. The show is currently in its 12th season.
The Last Alaskans.
One of the truly legit Alaska TV Show is The Last Alaskans. The Last Alaskans is a reality show aired on Reality Television. The show is filmed in the Arctic National Wildlife Refuge, and it features four families who live in isolation in the wilderness. They have to cope with harsh weather and aggressive wildlife. The show was first aired on 25th May 2015, and so far, it has four seasons. According to viewers, The Last Alaskans is the best example of a reality show, the purest and most respectful.
In other words, it is not scripted, and the producer does not add exaggerations. Some of the casts are Bob Harte, Ashley Selden, Edna Korth, and Heimo Korth. The show has a rating of 8.5, which is higher than most of the other related shows.
The reason as to why it has gained a lot of viewers is because of the show's simplicity and realness. Even Alaskan People who are not featured on shows tremendous respect for the cast of the show.
Life Below Zero.
Below Zero is an Award-Winning American Documentary which is aired on National Geographic. The Alaskan natives take us through their lives in the sub-zero degree environment. The Documentary was first aired on 19th May 2013, and it has 13 seasons. The cast members are Sue Aikens, Jessie Holmes, Agnes Hailstone, Chip Hailstone, and Andy Bissich.
In 2016 and 2019, the show won an Outstanding Cinematography for Reality Program in the Primetime Creative Arts Emmy Awards. Watching this kind of show teaches viewers some survival skills on how to survive in cold areas in the wild. As exciting as the show is, prepare to be disappointed.
Some parts of the show are scripted. It was also rumored that some Alaskans are paid to live in remote areas. According to other Alaskan natives, the producers exaggerate on how it is to live off the grid. But hey, not all documentaries are meant to be perfect.
Ice Road Truckers.
This is an American Television show aired on Channel 5 and Discovery Channel. The show features truck drivers who drive heavily loaded trucks across frozen lakes to deliver supplies. Doesn't that sound like a suicide mission? Such Television shows are a hard task for the camera crew had to follow them around on dangerous missions.
The show is partly filmed in Canada and Alaska. Ice Road Truckers made its first debut on Television in 2007, 17th June. So far, it has 11 seasons, and that was the last season since it got canceled in 2017. Like other shows, this one was also scripted to make it more interesting.
The cast includes Lisa Kelly, Darrell Ward, and Art Burke. There were rumors of the show being brought back this year. However, the History Channel is yet to confirm that. We cannot be sure if there will be season 12.
Looking for Alaska.
It is an American Teen Drama series aired on Hulu. The show is not filmed in Alaska. Its actual filming location is in Hammond, Amite, Mandeville, and Covington. It was first released on 18th October 2019. The series is about a young teen, Pudge, who goes to a boarding school with attempts to gain more in-depth perspectives in life.
He then makes new and loyal friends, including Alaska Young, with whom he falls in love with. One day tragedy strikes, and Pudge and his friends have to figure out what could have possibly gone wrong. The Teen Drama Series is based on the novel Looking for Alaska by John Green. The Young Adult Fiction Novel was published on 3rd March 2005.
Charlie Plummer played the role of Pudge while Kristine Froseth played the role of Alaskan young. Other main casts of the show were Jordan Connor, Landry Bender, Denny Love, Timothy Simmons. The show was only meant to be one season with ten complete episodes, and it had high ratings.
Goldrush white water.
The show is a spin-off of Gold Rush. It has three seasons, and it was released on 19th January 2018. the show features Fred Hurt and his son, Dustin Hurt. Together, they hire divers, bush mechanics, and mountains to assist them in mining in the deadly white-water creek in Alaska. It seems like season three will be the last. The Discovery Channel has not given us any hopes of Season 4. Dustin and his father made $22,000 in every episode.
Aside from that, they also make a lot of money from the gold they get from mining underwater. Mining is considered very dangerous. Indeed, diving deep into the cold waters of the sea would be hazardous to anyone's health. The miners make millions from gold mining.
If you are interested in watching how to mine gold in the sea, then you will want to watch Gold Rush and its spin-offs.
Mountain men.
This is an American Reality show featuring men who live in various parts of Alaska with their family and children. The narrator, D.B Sweeney, takes us through the Mountain Men who live off the grid and away from the modern world. They must survive in isolated regions in Alaska as they prepare for the winter season.
The most exciting thing about the show is that a family can go a whole nine months without seeing a new face. The cast members of the show are Eustace Conway, Jason Hawk, Tom Oar, Marty Meierotto, Rich Lewis, and others.
Each cast has their survival skills. Some are good at skills such as trapping, hunting, blacksmithing, fishing, and harvesting firewood. These skills keep them from starving and also helps them earn a living. The show first aired on 31st May 2012 and currently in season nine since it was renewed.
Dr. Dee: Alaska, Vet.
Alaska Vet is an American Programme which features Dr. Dee Thornell, an animal doctor. Discovery Chanel decided to give Dr. Dee a show of her own, and it made its debut on Television on 7th November 2015. She moved to Alaska in 1996 to fulfill her dreams of becoming a veterinarian.
Dr. Dee runs her own Animal House in Alaska, where she cares for animals such as moose, bears, owls, chinchillas, beavers, and so on. The last episode aired in 2016. We highly doubt that there would be season three of the show. It has already been four years now since the last episode aired.
Which is Your Favourite Alaska TV Show?
[yop_poll id="1″]
Canceled Alaska TV Shows.
Edge of Alaska.
It was an American Reality show filmed in McCarthy, Alaska. It features the residents of McCarthy who are struggling to live freely in harsh conditions. Some of the cast included Neil Darish, Jenny Rosenbaum, and Tim Mischel. McCarthy is considered the toughest town in Alaska. The city was built in the 1900s during the Gold Rush period.
People who don't want to be found might as well move to McCarthy because it is a very isolated town with a tiny population. The residents decide on whether to live in the modern age or remain in the frontier way of life. Edge of Alaska was first aired on 24th October 2014.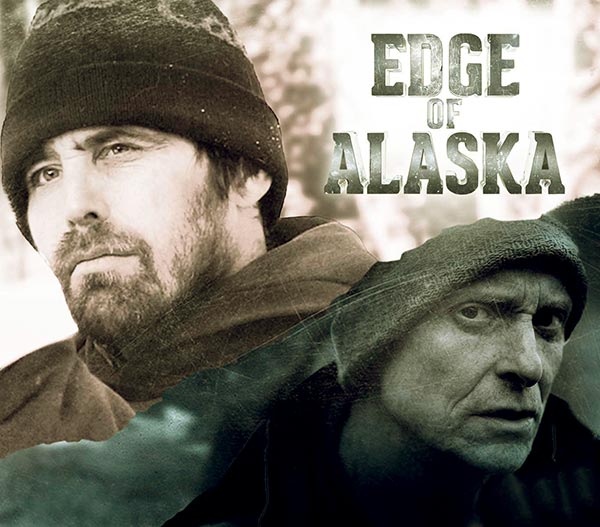 After four seasons of the show, it was announced that it would be the last. The last episode was aired in 2017. There might have been plenty of reasons why the show was canceled. First of all, one of the main casts had to leave the town and show after suffering a heart attack, there is no law enforcement in McCarthy, and the show was also scripted.
Yukon Men.
It was one of the unscripted Television shows being aired on the Discovery Channel. Yukon Men featured men who lived in Tanana, a village in Alaska. The theme of the show was all about survival skills. It showed viewers how the residents of Tanana made their living through trapping, fishing, and hunting. The voices behind Yukon Men are Darren O'Hare, Chris Rollins, and Pat Duke.
The show first premiered on 24th August 2012 and had seven seasons before it got canceled. One of the reasons that the show was halted was because of the huge wildfire that nearly wiped out Tatana.
 Alaska State Troopers show.
State Troopers is an American TV show which used to be aired on National Geographic Channel. It's first season and episode were released on 14th October 2009. After its 8th season, they decided to cancel the show. Alaska State Troopers show is about troopers who make sure that Alaska is enforced with rules and regulations just like any other town.
And why is that? Almost all residents in Alaska are armed. It is the troopers' job to make sure that the residents live in a safe environment. However, since Alaska is the largest state in America, about 400 troopers are required to keep the state in check. Back in 2014, two Alaskan State Troopers were killed in Yukon River, Alaska. That must have been one of the reasons why the show was canceled.