Andy Bassich is a 65-year-old trapper, fisherman, survival expert, and television personality. In addition to this, he also held the title of Yukon River Boat Captain for well over two decades. His big break came after Andy was drafted to star along with other survivors on "Life Below Zero."
Andy Bassich was once married to fellow survival specialist Kate Rorke. He moved on to a different woman after Kate. To date, he has worked alongside Sue Aikens and James Franzo. Explore some of the juicy facts regarding this relationship.
What happened between Andy Bassich and his wife, Kate Bassich?
Andy Bassich first crossed paths with Kate in 2003 back in Dawson City. At the time, Kate was just a travelling backpacker from Canada when she met Andy, who was the captain of a riverboat vessel.
Both Kate and Andy took a liking to each other, and they were dating a short while later. After Andy and Kate Bassich tied the knot, they moved to Calico Bluff.
Andy and Kate lived in extreme conditions: hunting, gathering, and fishing. They hunted wolves, black bears, and even moose. Their life was fast, free, and ladled with excitement. The two's relationship extended to business as they launched an institution that offered dog mashing training.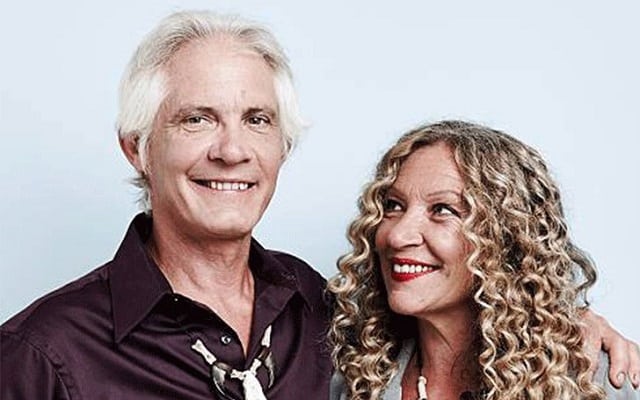 In 2013, both Andy and Kate became reality stars after introducing "Life Below Zero." Because of the 26 sled dogs they raised, Andy and Kate were considered experts at mashing. However, as we quickly came to learn, their relationship was not on the rocks.
Eagle-eyed viewers noted that Andy could be verbally aggressive with his wife during their arguments. Things took a turn for the worse in January 2015 after Kate moved out of their house. They were separated, and while they tried to reconcile a few times, a divorce followed a year later.
After this, it came to light that Kate had been the victim of constant emotional and verbal abuse. It should be noted that Andy and Kate did not have any children of their own together. Kate was already a mother when she came into this relationship.
Andy Bassich is now dating a new girlfriend, Denise Becker.
The 65-year-old television personality met Denise the same year his divorce was finalized. Denise was overseeing a Boy Scout canoe trip. Andy and Denise shared a mutual love for the wilderness. It was crystal clear to Andy that Denise was every bit the survival expert he was.
Therefore, it came as no surprise when Andy Bassich and his new girlfriend, Denise Becker started dating. Denise even managed to convince Andy to make the trip back to Alaska.
Before meeting her, he had been adamant about not setting foot in the cold climate Alaska promised again. To survive in a place like that, one had to have a partner more often than not. Denise proved to be the perfect partner on this occasion, and the two moved in together.
Who is Denise Becker?
Denise Becker is a survival expert and former Florida-based Nurse. She was born in Northern Saskatchewan, Canada, and raised on a family farm. A look at her pictures suggests that she is somewhere between her mid to late 60s.
Growing up on a farm meant that Denise was raised to be very hard-working. She got up early every morning to do chores around the farm, some of which took hours at a time.
The environment she grew up in built her to develop survival skills. It made Denise Becker the perfect addition to "Life Below Zero."
Denise lives with Andy in Calico Bluff. A recent post on her Facebook account saw her talking about Snow Bunting along the Yukon River. She offers her expertise on the subject.
What is Kate Bassich doing now? Where is she?
After Kate and Andy Bassich's divorce, Andy moved on with a different woman while Kate went back to her native country. Presently, she resides in British Columbia, notably close to one of her daughters.
Despite her time with the national geographic network coming to an end, Kate has stayed away from the limelight. She has not been on television since then. However, a look at her Facebook page tells us that she has become a social advocate.
Alongside '3M', she promoted distributing face masks across Latin America and her home country. The trump ban made it hard for some people to acquire these masks.
Like the rest of the world, Kate Bassich is self-isolating at home right now because of the corona-virus pandemic. Kate is doing her best to keep her spirits up, as her social media posts will suggest.