Alaska boasts a vast and cold terrain. In the 80s, the government barred human settlements in a specific refuge from protecting a section of the wildlands. Only a handful of residents remain and have permission to reside in the terrain.
Cut off from technology and the outside world, these people go about their day-to-day life in the harshest conditions possible. Producers, and rightly so, though it would make for great television.
Thus, we got the Last Alaskans. Rumors of its cancelation have started rearing its ugly head again. Is there any truth to it? That is what we are looking to investigate today.
About the show
The Last Alaskans is a documentary-style reality show initially aired on the Animal Planet Network. It focuses on the lives of the families that reside in the Arctic National Wildlife Refuge.
They live in government-constructed cabins, which they have permission to use. The people who live there reside in complete isolation, trying to thrive in the cold Alaskan wilderness.
Their reserve is hundreds of miles off roads or any other form of civilization. They juggle daily setbacks, dangerous wild animals (we are talking bears!), and a relentless 19-million-acre stretch of wilderness.
The Last Alaskans first aired back on May 25th, 2015. Its first episode was titled 'No man's Land' and saw the residents preparing for the harsh winter to come. The Korth family, for instance, are on the trail of a caribou migration.
By the following year, however, the show had switched to the Discovery Channel. The show's original cast includes Bob Harte, Ray Lewis, Edna Korth, and Heimo Korth.
After the first few episodes, we had a few new additions. These include Ashley and Tyler Selden and Charlie Jagow.
The show hasn't aired any new episodes since the finale of season four. 'Laying Down Their Legacy' aired on January 27th, 2019.
The Last Alaskan Season 5 Cancelled? 2020 schedule.
We last got a look at the Alaskans back in January 2019. Since then, fans have wondered when the Discovery Channel will green-light the following season.
We are sad to say that the network canceled the show after the fourth season. It has been more than a year since we got the season four finale, and the show is not on its own 2020 schedule.
The news did not go down well for most of the show's fans. Lest we forget, the Last Alaskans have amassed an army of followers. It is not easy to see why the show is so beloved. In an age of scripted reality shows, the Discovery Channel finally offered something realistic.
The show did not have any forced and exaggerated drama that has become synonymous with reality television.
Some fans were so upset that they even set up a petition to get the Discovery Channel to renew the Last Alaskans for the fifth season. So far, the petition has over 13,300 signatures.
The Last Alaskan Salaries.
Sources say the primary cast of the Last Alaskans made as much as $3,000 for every episode they appeared in.
Those who were not part of the main cast and only have recurring roles make $1,500. Also, we learned that Discovery Channel actors earn $56,000 on average. In all likelihood, the income of the cast fell somewhere between this during the show's run.
Lest we forget, most families on the show make their income from hunting and selling fur in the nearby town. For example, they get $50 for a fox, $300 to $500 for wolverines, and about $200 for a lynx. In short, The Last Alaskans Cast earnings can vary depending on how well they hunt.
| | | |
| --- | --- | --- |
| Cast Member | Salary per episode | Net worth |
| Heimo Korth | $3,000 | $150,000 |
| Bob Harte | $3,000 | $600,000 |
| Edna Korth | $3,000 | $100,000 |
| Charlie Jagow | $3,000 | $200,000 |
| Ashley Selden | $3,000 | $150,000 |
| Krin Nelson. | $3,000 | $150,000 |
| Scott Nelson | $1,500 | $100,000 |
Cast:
Heimo Korth.
Heimo was born on April 17th, 1955, and is 68 years old. He is known as the godfather of the Last Frontier. He is a native of Wisconsin and currently lives at the Arctic National Refuge as one of the few permanent residents.
Their cabin's location lies close to the Coleen River. It enables him to hunt, trap, and fish for food to enhance their survival chances.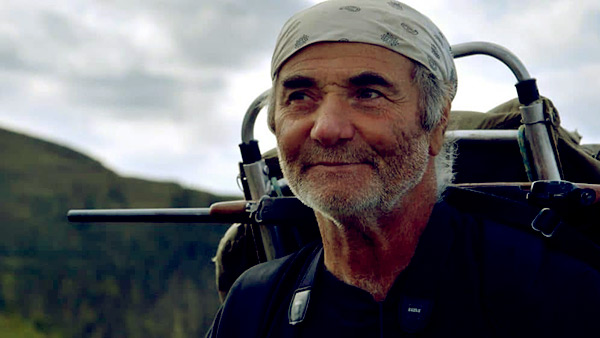 Growing up, he worked as a welder in his hometown. However, he decided to quit and move to Alaska, becoming a mountain man and survival expert.
Heimo's first brush with fame came in 2004 with 'The Final Frontiersman.' The book focuses on the Korths and their isolation in the Arctic Wilderness. It garnered enough popularity to earn him a starring role in a documentary called 'Surviving Alone in Alaska.'
Korth also appeared in Flying Wild Alaska, a documentary that premiered in 2011. The godfather of the Last Frontier is a married woman. His wife's name is Edna. The two ran into each other on the island of St. Lawrence, at a bit of a village. To date, they have been together for over three decades.
It has seen them raise four children at the reserve. The girls are all grown up now; Heimo and his wife reside alone in Alaska. Sources say that Heimo Korth's net worth stands at $150,000.
Since he does not have a regular source of income, we can assume that Heimo has made most of this money from his work on the Discovery Channel.
In the 90s, Heimo also appeared on Braving Alaska, released on the PBS network. His popularity increased when he and his wife were featured in another book titled 'Warrior's Creed.'
It followed the exploits of a couple of Pararescue Jumpers as they braved a snowstorm to save his wife's life.
The Last Alaskans Cast Bob Harte.
Harte was one of the original members of the Last Alaskans. He was born on January 23rd, 1951, in New Jersey.
Bob is the son of Eleanor and Vernon Harte, who raised him alongside three other siblings. Vernon was a fisherman at heart who spent a significant portion of his sons' childhoods teaching them how to trap, hunt, and fish.
Bob was always wild at heart, so living in a modern-day town was never going to be an option for him. He dropped out of college in his early 20s and backpacked to Alaska to that effect.
Finally, he found a place that allowed him to be the best version of himself. He could live free, hunt, trap; it was precisely the kind of life he had dreamed of.
Bob spent over four decades in the Alaskan wilderness. Within this time, he got married to Nancy. The two had a daughter named Talicia. Talicia was the victim of an unfortunate accident that left her paralyzed. Bob has two other sons: Traver and Steve.
The former Last Alaskan reality star has lived fast and dangerously throughout his life. He has survived two airplane crashes, fires, wild animal attacks, gunshot wounds, motorcycle crashes, and even falling off his cabin.
Yet it was cancer that proved his final undoing. Bob dropped out of the second season of the Last Alaskans after he got a cancer diagnosis. While he sought treatment, there was nothing that could be done.
Subsequently, he lost his life on July 22, 2017. Bob spent his final moments with his daughter, granddaughter, and ex-wife in Fairbanks.
He was 62 years old at the time of his passing. Bob's net worth was estimated to be $600,000. Most of his income came from his work as a trapper and the government-sponsored events he participated in.
Edna Korth.
Edna was born on January 25th, 1954. At 69, she is a year older than her husband. Besides her husband, she is a television personality and an Alaskan native featured on The Last Alaskans.
The pair of them met when Heimo travelled to Yupik. Heimo had sought out Eskimos to go on a hunting expedition with them. As a bonus, he ended up meeting the love of his life.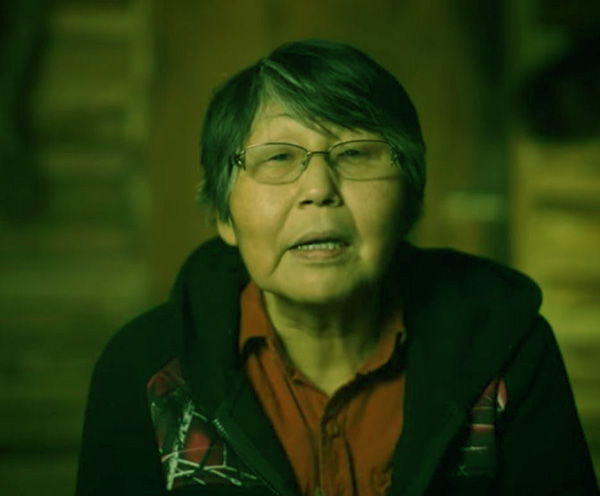 Much like her husband, Edna can also hunt and fish, which is not surprising considering that she has lived in Alaska for most of her life. She also makes handcrafted/ sewn items during her free time, which she then sells on E-bay. She has had an account on the platform since 2019.
The Last Alaskans cast Edna and his husband has raised four daughters together. Two children came from her marriage to her first husband. Kris Nelson, one of her daughters, helps her sell her beads only.
She advertises her mother's work on Facebook. After Edna and Heimo's run on the show ended, they went about their lives as usual.
They spend some time away from the cabins in the nearby town in the summer. They use the opportunity to visit their children and grandchildren.
Charlie Jagow.
Charlie Jagow was born back in 1998 in Fairbanks, Alaska. The 25-year old Arctic National Refuge resident is the son of Dawn and Paul Jagow.
He was raised alongside an older sibling named Joanna. She is a former employee at Fairbanks Memorial, where she worked as a nurse.
Charlie's educational background includes the time he spent at Lathrop High. However, his real education came during his exploits in the woods. He broke out his snowshoes during the winter and scaled the terrain, mapping out most of it. Charlie's teenage years saw him run traps with his dogs growing up.
The Last Alaskans Charlie was very adept at working as a guide during the fall and spring. As such, he became the youngest permit holder in reserve. Three years ago, he also earned his Outfitters License.
Charlie grew up along the Eastern part of the reserve. Once he turned 20, Jagow set out to build his cabin. It is also interesting to note that Jagow is one of the few people in reserve with a flying license.
Flying over the reserve, however, puts him at a great deal of personal risk. The weather is horrendous, and the river's flow can also mess with its landing strip.
Ashley Selden.
She is a 39-year old blogger, trapper, television personality, and mother. Ashley's life in the Alaskan Wilderness entails a yearly journey to her family's trap line. The Last
The Last Alaskan cast Ashley Selden journeys through some of the most beautiful landscapes in Alaska.
For six to eight months, Ashley and her family depend entirely on nature. For the remainder of the year, she and her husband journey to Fairbanks, where they prepare for the harsh winter to come.
They do this by selling some of the furs they collected over their stay in the wilderness, raising turkeys & chicken, and harvesting their garden. If that isn't enough, the two look for some work in town to set aside some extra cash.
She and her husband, Tyler, met back in college in Minnesota. With graduation came the realization that she yearned for a life away from the hassle of an urban centre. They moved to Alaska and found a life filled with adventure and remarkable landscapes.
Ashley is an old soul who is in no rush to catch up with the rapidly technologically advancing world. She doesn't even own a phone! We were surprised to learn that she blogs! Her page gives her fans a taste of the life she lives in the wilderness.
Her recent post was made four days ago. From it, we learned that she is a mother of two. Sydney was born on March 29, 2017, and recently turned 6. She has a younger sister named Blaze.
Krin Nelson.
Krin is also the youngest daughter of Heimo Korth. She was born and raised in the Arctic National Reserve, where her parents are permanent residents. She is a lifelong hunter, fisherman, and outdoors person.
Nelson grew up alongside three other sisters, namely Rhonda and Melinda. The latter is her step-sister, as she is her mother's daughter, Edna's first husband.
The Last Alaskans cast Krin also had another sibling who unfortunately passed away at just 2. Heimo taught his daughters everything they needed to know to survive in the wilderness.
As such, all of them are proficient at fishing and trapping. Besides these handy survival skills, his youngest daughter also worked as a fireman back in the day.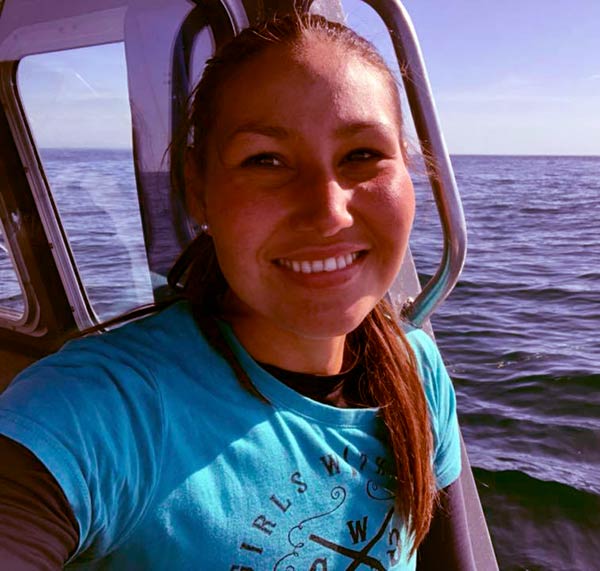 Krin is the wife of Marine Scott Nelson. The two have a son named Colby. Colby was born on April 17th, 2016, coincidentally, on the same day as her father, Heimo!
She regularly wishes both of them a happy birthday on her Facebook page. The couple got pregnant again but unfortunately lost their baby last winter after a miscarriage.
Nelson is very active on her Facebook Page. She uses this platform to interact with her fans and share pictures of her beautiful adventures. One of the vacations they took was to Hawaii.
She recently took her son Colby on a hike across McHugh Peak Trail. Krin also uses her page to help promote her mother's craftwork online.
The Last Alaskans Scott Nelson.
Scott Nelson is a former marine, trapper, fisherman, and hunter. He is the wife of Krin, whose family is one of the few permanent residents at the Arctic National Refuge.
While there is no information on his life and childhood, we can deduce that he is in his mid to late 20s. Scott and Krin regularly visit her parents over at the reserve. They will inherit Heimo and Edna's rights to the account by the looks of things.
A look at Krin's Instagram page tells us that Scott has started teaching their four-year-old son how to fish and hunt. Besides going on family trips to exotic places like Hawaii, Scott and his family also use Heimo's spare cabin up at the reserve.
Scott was looking forward to having another baby when his wife got pregnant in June 2019. Unfortunately, it wasn't written in the stars, as Krin did not carry the baby to term.
He and his wife got through the hard times and are doing much better at the moment. Just last month, they took a trip to Castner Glacier in Alaska.
The Last Alaskan Lewis Family.
One of the OG cast featured on The Last Alaskans was the Lewis family. The patriarch of the family was Ray Lewis. He is married to Cindy Lewis, and together, the couple has three children. All three were girls: Emma, Sarah, and Molly.
The Last Alaskans Lewis family was a mainstay on the show for its first two seasons. On the show's debut episode, fans watched as the Lewis family tried to adjust to life at the refuge. Their revival came when the wilderness was starting to liven up again after a wildfire forced most animals out a few years ago.
Fans of the show held their breaths as the family tracked down a moose to have enough food for the winter. While the prospect of competing for food with actual WOLVES would deter most people, Ray and his daughters are cut from a different cloth.
We also watched as the family rebuilt a long-forgotten cabin that hadn't been inhabited for nearly two decades! Their bold and take-no-prisoners attitude made the family fan favourites. So everyone was surprised when they did not return after the show's third season. So what happened to the family?
When questioned about the Last Alaskans Lewis family's whereabouts, producers said they had been pulled from the show. Ray, Cindy, and their youngest daughter moved out of the reserve and the boat. Their departure came after Ray had completed building his family a houseboat. Sarah, on the other hand, works in Oregon.
Emma is involved with a sled dog training venture in Alaska. She is an official wilderness and nature trail guide. The producers had to cut the family out of the show because they no longer live in the Arctic National Refuge. It's where the show is filmed, so the decision to cut out the family makes sense.