Bob Harte was a former television personality, fisherman, trapper, and resident of the Arctic National Refuge. He lived in a cabin that was located in the government protected reserve. Bob spent a considerable amount of time in his cabin, even more so at the section he had dabbed 'the throne.'
From there, he could gaze at the beautiful sprawling scenery while sipping his coffee. Growing up in New Jersey, Harte developed an interest in baseball, trapping, and hunting as well. The world was saddened at the news of his passing. Let's take a look at what happened right here.
He was married to his wife, Nancy.
For the longest time, Bob Harte was married to a woman named Nancy Becker. While we are not entirely sure when Bob and Nancy met, we did learn that they tied the knot even before the former made the move to Alaska. Before Nancy joined him, Bob set up a home for them along a desolate trapline in the Brooks Range.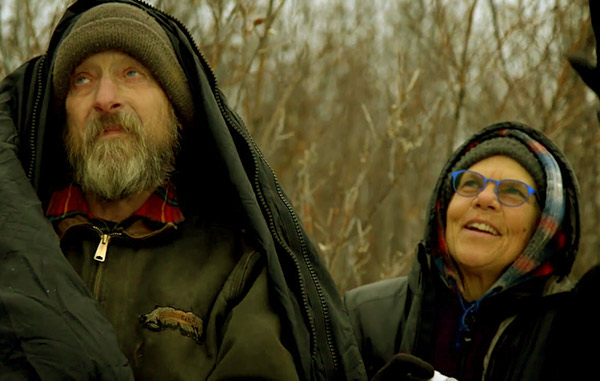 It was a place he called home for nearly four decades. The two were married for a considerable amount of time before they separated.
Even then, they remained an essential part of each other's life. Nancy and their daughter regularly visited Harte at the cabin. There is no doubt that Bob loved his family. He was even building his daughter and granddaughter a cabin of their own before he fell ill.
Nancy was with him right to the very end. On the 21st of July 2017, she and a group of his closest friends sat with him in his cabin in celebration of a life well-lived.
He has a daughter.
Talicia is Bob and Nancy's only biological child. She was born back in 1986 and is 34 presently. Talicia grew up along her father's trapline, learning how to fish and hunt even before she was old enough to vote. Unfortunately for her, her life was nearly cut short by a horrific accident in 2006.
Talicia was driving along the road when an unnamed passenger who was on his phone, ran her off the road. Though she survived, Talicia was left paralyzed. A local newspaper in Fairbanks even ran a story about the incident in May 2016, citing that she was recuperating well.
Bob was even quoted saying that his daughter was a survivor, and would come out of the other side stronger. Talicia is also a mother. Her daughter's name is Carmella Harte. After her father passed away, the Discovery Channel promise to keep telling his family's story through her perspective.
He was a favorite cast of "The Last Alaskan":
The Last Alaskans is a docu-based reality show that focuses on the residents of the Arctic National Reserve. One fan favorite of the series was Bob Harte. He had been with the show right from the onset and only dropped out after he got sick.
Back in July 2017, his producers were the first to break the news that Bob Harte had passed away. Six months on, and fans were still sending in messages of heartfelt condolences to his daughter and former wife. Nancy went on to reveal that they had received several letters from fans of the Last Alaskans since Bob's passing. It shows just how much Harte was beloved.
Bob Harte's Death:
In 2016, fans of the Last Alaskans were saddened to learn that Bob had been diagnosed with cancer. It forced him to drop out of the show after its second season. Bob underwent cancer treatment in an effort to beat the disease. Both he and his doctors were hopeful at first. Gradually, however, the disease ate away at him.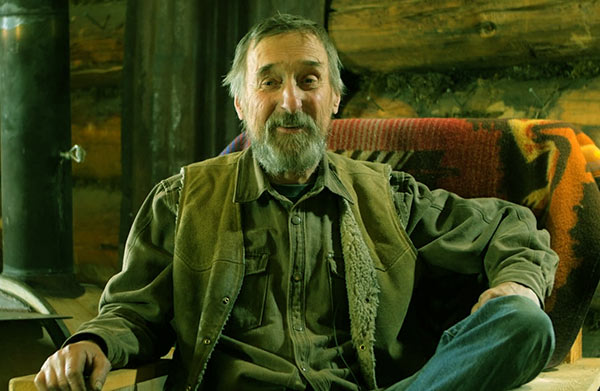 Bob eventually made his way back to the cabin, accompanied by his daughter and Nancy. The two helped organize a celebration of life for him with the people he was closest to. Bob and his friends drank beer and told old stories in the same cabin he had spent a significant chunk of his life in. On the 22nd of July 2017, Bob Harte passed away, surrounded by his former wife and daughter. The Last Alaskans Bob Harte was 66 at the time of his death.
His love for dogs.
Bob did not only leave behind family and friends but also his beloved dogs. They usually served as his companions during his stay at the cabin. Harte's dogs regularly accompanied him when he went out trapping or hunting.
Bob Harte's accidents.
A running joke shared amongst those closest to Bob was that he had nine lives. Prior to his death, Harte had been involved in a plethora of close calls! At various points in his life, Bob was involved in a motorcycle accident, two different plane crashes, falling off his cabin, shooting himself, getting lost in the ocean, and even brain surgery!