Charlie Jagow is a television personality and survival expert versed in the Alaskan terrain. Despite being so young, he has amassed a wealth of experience.
He is one of the youngest ANHR permit holders around. Charlie also works as a tour guide. Want to know if Charlie Jagow is Married? Stay with us.
He learned everything he knew about the business from his friend and mentor, Sandy Jamieson. In addition to his impressive survival skills, Jagow is also a trained pilot.
You are in luck, as we have collected several interesting facts about Charlie Jagow's Net Worth and other info in the paragraphs below.
Early life.
It is fair to say that Charlie had a reasonably unorthodox childhood. For one, he was raised alongside one of the cabins in the Arctic National Refuge.
As a child, he regularly hiked across the woods, getting a sense of the terrain. He was also taught to run traps with his dogs in the bush by his parents, who are survival experts.
CharlieJagow pulled out his snowshoes during the winter and plowed through the snow. Charlie was also a student at Lathrop High School in Fairbanks, a town on the outskirts of the reserve. By 2017, he had been granted his Outfitter's license.
He also spent a considerable amount of time learning how to fly a cargo plane, further demonstrating his progression into adulthood. To echo this even further, Charlie started the process to set up his rustic cabin.
He is a cast member of The Last Alaskan.
The Last Alaskan is one of the most popular shows featured on the Discovery Channel. It follows the lives of a handful of families living in the Arctic refuge, completely cut off from the rest of the country.
They do their best to try and survive in the Arctic National Refuge, a government-protected reserve that also serves as a habitat for thousands of animal species.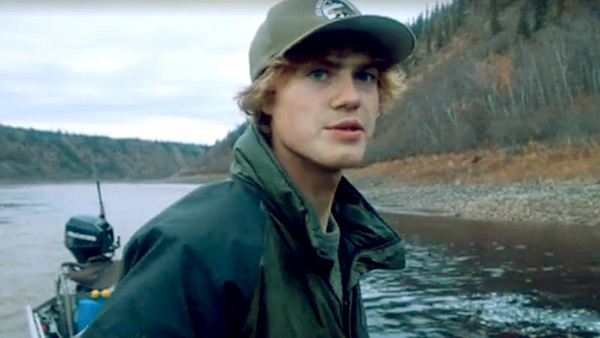 We were privy to the show's first episode on May 25th, 2015. Charlie's brave antics on the show have made him a fan favourite. We get to see him pull up a ridgepole that weighs approximately 900 pounds in the summer. It brings him a step closer to completing his cabin.
Charlie Jagow Net Worth.
Charlie makes a good chunk of his income from his television appearances. Sources say that the prominent cast members of The Last Alaskans make about $3,000 for every episode they appear in.
Like most of the other inhabitants of the Arctic reserve, Jagow also makes a decent living from hunting and trapping. The former sees him hunt animals like wolves, whose fur he then sells in town.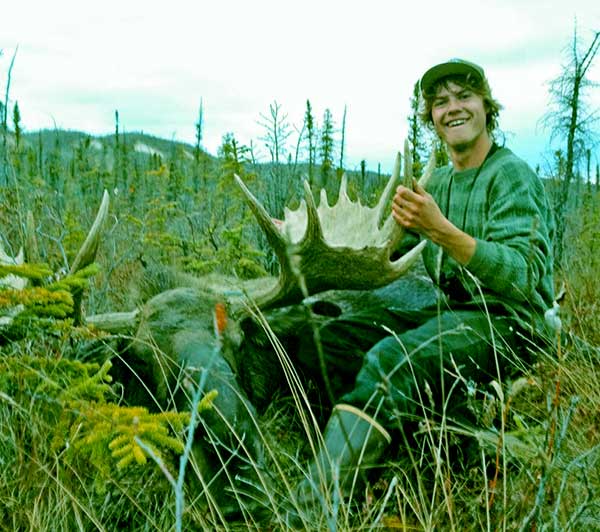 Charlie Jagow's net worth presently sits at $100,000. A quick look at his Facebook profile additionally tells us that she is the proprietor of Double Shovel Outfitters. Before we forget, he is also a licensed guide who takes people around tours in Alaska, which helps to supplement his income.
Is Charlie Jagow married to a wife?
No, the Last Alaskan star is not married. It is not surprising because, at 25, he is still young. There are no reports to suggest that he is even seeing anyone at the moment.
Are you surprised, though? Especially considering how isolated it can get up at the reserve! Inhabitants can go months at a time without any human contact!
Are Charlie Jagow's parents Alive?
Yes, Charlie's parents are still alive, as far as we can tell. Both Dawn and Paul are native New Yorkers looking for more out of life. His father was the first to move more than three decades ago. He set up a decent trapline somewhere along the Porcupine River.
The move was not easy. The life he chose came with several complications: zero communication with the outside world, no electricity, fresh food, or running water! Before he had a cabin, he was restricted to a tent, which did not help ward off the cold, significantly when the temperature dropped to minus 25 degrees.
His wife, Dawn(Charlie Jagow's mother), moved to Alaska nearly a decade after Paul had settled in. It did not take long before the two of them finally met. In next to no time, they had started dating. She even followed him to the porcupine river.
He has a sister Joanna Jagow.
Charlie Jagow grew up alongside a sister named Joanna. The two lived near their family's trapline along the Porcupine River. Their parents taught them both how to fish and hunt. Her educational background further includes graduating from Lathrop High.
During her time in school, Joanna learned that she was skilled at dog racing. It was not easy setting up her newfound hobby because her family dogs were used for trapping.
However, with practice and time, she was racing with the Two Rivers Dog Mushers Association. After a while, she even set up her kennel, raising and training dogs.
For college, Joanna attended UAF, where she earned a nursing degree a few years ago. Presently, she works at Fairbanks Memorial Hospital as a nurse for kids.
He has his plane.
Charlie Jagow is one of the few people who can operate a cargo plane along the arctic. He owns his airplane! It is an orange and yellow Cessna Sky wagon 180.
Sometimes flying his plane puts him at significant risk as the landing strip continually changes due to the unpredictable climatic conditions.
https://www.facebook.com/photo.php?fbid=874476742964241&set=ecnf.100012057690803&type=3&theater
Age: his Death Rumors.
Charlie Jagow was born back in 1998 in Fairbanks, Alaska. It makes him 25 as of 2023. There have been several rumours hinting at his possible death because of the nature of the work he does.
However, the reports are entirely unfounded. He is still very much alive.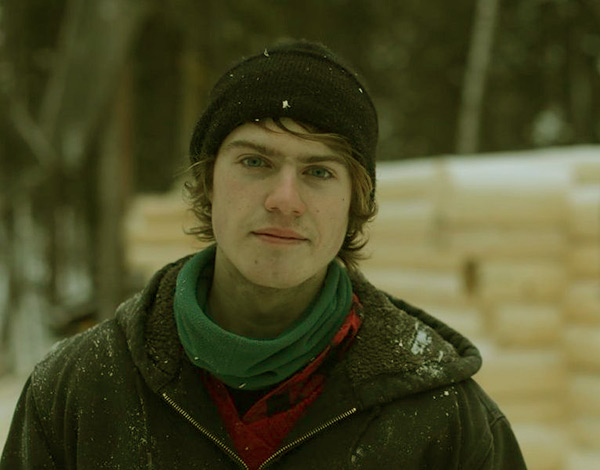 Social Media.
All we could find was Jagow's Facebook page. A look at it reveals that he is not very active. In fact, his last post came seven weeks ago. We also learned that he started his work at Double Shovel Outfitters back on June 16th, 2018.
Wikipedia Info.
| | |
| --- | --- |
| Full name | Charlie Jagow. |
| Age | 25 years old |
| Date of Birth | 1998 |
| Place of Birth | Fairbanks, Alaska, USA |
| Profession | Television Personality, Survival Specialist, Tour guide. |
| Net worth | $100,000 |
| Partner | Under review. |
| Kids | 0 |
| Nationality | American |
| Ethnicity | Caucasian |
| Zodiac Sign | N/A |
| Parents | Paul and Dawn Jagow |