Dr. Brenda Grettenberger is a 56-year-old American veterinary doctor and TV personality. She is famous for her cast on 'The Incredible Dr. Pol' show about Pol's veterinary Service in Weidman, Michigan, on Net Geo Wild.
This farm is under the ownership of Mr. and Mrs. Dr. Jan Ham Pol.
Dr Brenda joined the farm in 1992 and has been the longest-serving member of the cast crew, apart from Dr Pol and his wife, since the show's premiere in 2011.
However, there are speculations that she permanently left the show. In this article, we will clarify those rumours and bring exciting facts about this incredible animal doctor to your attention.
Rumors about Dr. Brenda Leaving Dr. Pol.
After getting her first job at Dr. Pol's vet, Dr. Brenda is a trained vet who also called the rare opportunity to be on TV. She had no experience in the film industry.
She did what she was good at, passionately tending to the animals, and, with time, became a fan's favourite cast on the show.
After successive seasons, she started missing in action in the 11th season. Through to the 13th season, her name only appeared on the credit sections. Until the end of the sixteenth season, the show has been a family affair between Dr. Pol and his wife. That was enough evidence that Dr. Brenda no longer casts for the show.
However, there has never been any official statement about Dr. Brenda leaving Dr. Pol.
Dr. Brenda is still on Dr. Pol.
There is a difference between being on the show and working at the vet farm. Yes, Dr. Brenda is still a vet at Dr. Pol's farm to answer the question. To confirm this, Charles Pol, Dr. Pol's son, tweeted what can be said is an assurance of her being at the farm.
He used kind words on her, indicating her valuable input for the team. The reason for not shooting could be personal, but fans can be optimistic that she will get it sorted and gets back to the screen soon.
Dr. Brenda is such a calming presence. Such a good vet. We are lucky to have her on the team. #DrPol #NatGeoWild pic.twitter.com/T9mhDFoqdp

— Charles Pol (@ChuckPol) September 22, 2019
Dr. Brenda Husband and married life
This is one mystery question about Dr. Brenda; even the most in-depth search about her husband and personal life has turned out null and void. We can argue that her deep love and passion for animals have filled the void that belongs to a fellow human in the name of a partner.
That argument would confirm that she is single, which may not be suitable.
This is what we know: She has succeeded in keeping her private life confidential, far away from public reach. She has no social media accounts and also shuts the door to speculations and rumours.
Her time is far much spent. We will confirm whether she is married, lesbian, or full-time into animals. However, we are optimistic that more info about her will surface, be sure to find them right here.
Other Facts.
Dr. Brenda Grettenberger was born on 23rd February 1967 in Eaton Rapids, Michigan. She is a US citizen by birth. Currently, she is 56 years old. Her zodiac sign is Pisces.
She was born and raised in a family of farmers who created her passion for animals. Dr. Brenda from "The Incredible Dr. Pol" started to practice veterinary services while still in high school.
She attended Michigan State University, where she graduated to become a Doctor of Veterinary Medicine, DVM. She has passionately practised her profession for decades. Dr. Brenda is an excellent handler of large farm animals like cows and bulls, among others.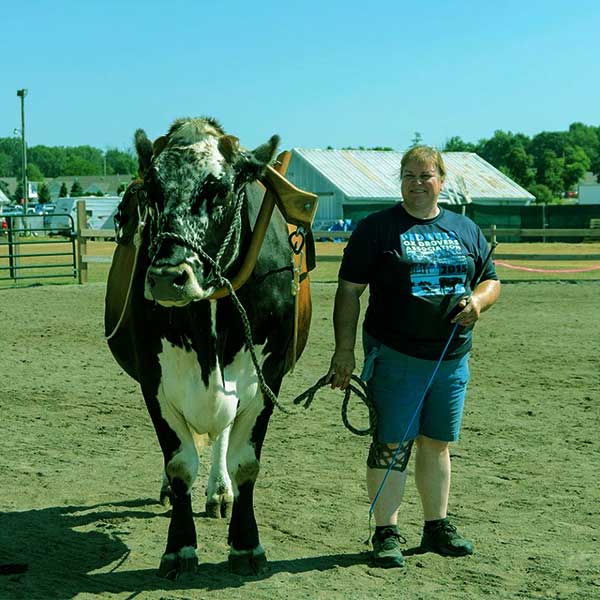 Her response to an ad in a magazine, AVMA journal, that wanted a helper in a vet farm, earned the chance to work with Dr. Pol almost immediately after college in 1992, and she has never left the farm.
She once demonstrated how one could insert their arm into a cow, exterminate inside, and give other critical animal hacks that are handy for those who love animals.
Dr. Brenda's net worth is estimated to be between $800,000. She must have invested from her earnings, having been a professional vet for close to three decades. Casting for the show also comes along with a lucrative financial package. These two have improved her net over the years.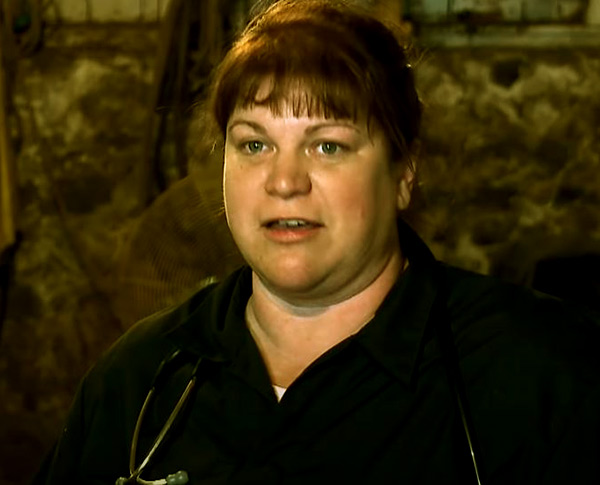 She has no social media account. Dr. Brenda has to lead a low profile life, which has worked well for her.
Dr. Brenda's Wiki and Facts.
| | |
| --- | --- |
| Full name | Dr. Brenda Grettenberger |
| Age | 56 Years |
| Date of Birth | 23rd January 1967 |
| Place of Birth | Eaton Rapids, Michigan, USA |
| Profession | Veterinary Doctor, Reality TV Star |
| Net worth | $ 800,000 |
| Spouse | N/A |
| Kids | N/A |
| Nationality | American |
| Ethnicity | Caucasian |
| Zodiac Sign | Pisces |
| Parents | N/A |