The Incredible Dr. Pol has given us many reasons to smile and sometimes cry as Dr. Jan Pol, alongside his team, helps sick animals. Dr. Pol is thus a superhero in the eyes of many people the world over. One can't help falling in love with his kind, cheerful personality.
Thus, any problem and challenge Dr. Pol faces is also a cause of grief and pain to fans. On September 18th, 2019, fans were devastated when Dr. Pol's 23-year-old grandson, Adam James Butch, was announced to have sadly passed away.
To find out what happened to Adam, read our article below.
Who was Dr. Pol's Grandson Adam Butch?
Adam Butch came into the world on August 20th, 1996. He was born in Saginaw, Michigan, to his mother, Kathlene Butch, and his late dad, Gregory Butch. Kathlene is the eldest of Dr. Pol's children. When they were young, she and her siblings Diane Jr and Charles were adopted by Dr. Jan Pol and his lovely wife, Diane.
Adam was born about a year after his mom, Kathlene, married his dad, Gregory. His parents were married for 20 years, and they also gave Adam a sister named Rachel. Unfortunately, Adam's dad passed away after losing his battle with cancer at 50 years old in February of 2016.
As the saying goes, that misfortune comes in pairs; it would be about three years after Greg's passing that his son Adam passed on too. Adam's dad passed on while he was in college in Michigan State, where he was pursuing a career as a pharmacy technician. His other alma mater was All Saints High School, which he had graduated from in 2014.
Adam was an intelligent young man, and he even doubled up as a computer science teaching assistant in his college. He was also passionate about his community, which inspired him to pursue his career as a pharmacy technician.
His passion for his career is evident from his social media posts. He posted a photo in early 2019 when he got a new job at Meijer Pharmacy sporting his blue work overcoat.
Dr. Pol's grandson Adam James Butch hilariously captioned the photo saying that he had dressed up pretty nice for a guy who sells drugs for a living. He ended the caption, saying that he loved his new position at Meijer Pharmacy.
 What happened to Dr. Jan Pol's Grandson Adam Butch?
September 18th, 2019, is a day that will permanently be etched in the memories of the Pol clan. It was the day that saw Adam Butch lose his life in circumstances shrouded in mystery. Adam's lifeless body was found in Mount Pleasant, Bay City.
The cause of Dr. Pol's grandson Adam James Butch's death remains a mystery to the public. No official statement has been released concerning the cause of death. However, word has it that the 23-year old pharm tech had been battling depression.
The claims don't seem far-fetched, especially when you consider that he had faced trauma from his late dad's death that had occurred in 2016.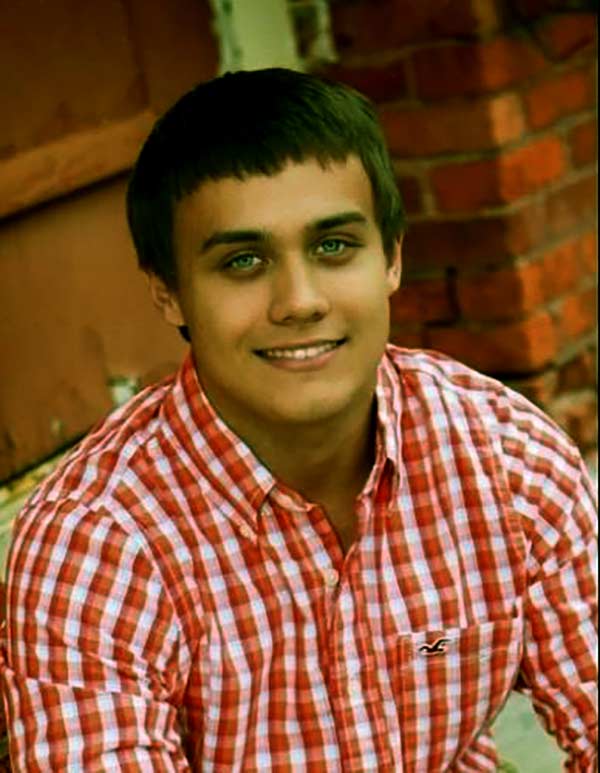 Adam was laid to rest on September 26th, 2019. His obituary said that he was a loving and kindhearted person who loved playing the guitar and hanging out with his friends. It also said that he loved the outdoors.
The heartfelt tribute ended with a message saying that he would always be missed. The honor also noted that he made the lives of everyone in his life better by being known to them.
According to the obituary, Dr. Pol's grandson Adam Butch was survived by his mom Kathlene, maternal and paternal grandparents Thomas and JoAnne Butch, and Dr. Jan and Diane Pol. Adam also left behind his girlfriend, Julia Shepherd.
Fans show condolences.
After the news broke out that Dr. Jan Pol's grandson, Adam Butch, was no more, the internet lit up with condolence messages from fans of the show, The Incredible Dr. Pol. One fan wrote that they had just heard about the passing of Adam, and they sent their deepest sympathy to his friends and family. The fan ended their message by praying that God would be with everyone as they grieved their loss. Another fan also sent their heartfelt prayers to the family and friends of Adam.
Adam James Butch wiki, biography
| | |
| --- | --- |
| Full name | Adam James Butch |
| Age | 23 years old (August 20th, 1996- September 18th, 2019) |
| Date of Birth | August 20th, 1996 |
| Place of Birth | Saginaw, Michigan, United States |
| Profession | Pharmacy technician |
| Net worth | Unknown |
| Partner | Julia Shepherd (at the time of death) |
| Kids | 0 |
| Nationality | American |
| Ethnicity | Caucasian |
| Zodiac Sign | Leo |
| Parents | Kathlene Butch and the late Gregory Butch |