Fred Hurt is an American TV star and a gold miner. Over the years, Fred Hurt has gained Dakota and Big Foot nicknames. Hurt has his own Gold Rush spin-off show called White Water. The show was first aired on Discovery Channel on 19th January 2018.
At his age, he still has the strength to participate in gold mining and host a show. As you continue reading, we will be talking more about Gold Rush: White Water's cast, Fred Hurt. Please get to know more about him by finding details of his career, Marriage life, and net worth.
He was previously working in the Tv show Gold Rush.
Fred Hurt and his son featured in Gold Rush since its first release in 2010. They had been part of the show till the fourth season. In the fifth season of Gold Rush, Fred and his son Dustin left the show due to salary disagreement.
However, they came back in the 8th season in 2018. There were rumours that the Hurts were featured in a documentary, 'All That Glitters,' during their break from the Gold Rush.
He is now working on Gold Rush: White Waters.
In 2018, Discovery Channel decided to make another spin-off of Gold Rush. White Water starred Fred Hurt, Dustin Hurt, Wes Richardson, James Hamm, and other casts.
Fred shows his viewers the real life of a gold miner. The father and son duo hired mountaineers, divers, and bush mechanics to search for gold in all the places that no miner had ever explored.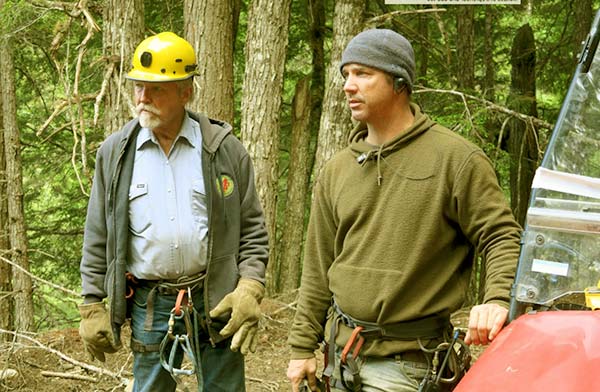 Hurt and his team tour Alaska and they even go deep underwater in search of gold. Fred is a diver with a 15-year of experience. Apart from that, he is also a gold cleaner/miner and a fabricator. Fred and his son are some of the main casts of the show. The Hurt's and their crew mine in extreme terrains
Net Worth.
Fred has been earning a salary of $22,000 from every episode of the show. Fred and his crew have been able to find enough gold to keep their business running.
Fred Hurt has an estimated net worth of $6 million. He has been working in the construction business for 25 years. Before that, he was a commercial diver at the Gulf of Mexico.
Wife and Kids.
Fred Hurt has been married thrice. There are no details of Fred Hurt's first wife. His second wife was Lorrayne Leier. Unfortunately, she passed away on 2 February 2015 after being sick for a long time.
Fred and Lorrayne had four children together. He is also a lucky grandfather of six and a great-grandfather of 5.
After 17 months of being a widow, he finally opened up his heart to another woman, Jenifer Sheets. They tied the knot on 30th July 2016. The married couple does not have children together, but at least Jenifer becomes a stepmother to Fred's children.
Jenifer has made some appearances on Gold Rush alongside her husband and stepson. It's always beautiful to live your life with your whole family, including great-grandchildren.
Rumours were going around as to why he got married again. The answer is simple: he found love again and did not want to live a lonely life. Unfortunately, it is hard for some people to understand that.
Age and birthday.
Fred Hurt is currently 78 years old. He was born on the 10th  of July 1943 in Minot, North Dakota. He is still active in his career at his age, and Gold Rush: White Water will not be ending any time soon.
Wiki and unknown facts
| | |
| --- | --- |
| Full name | Fred Hurt |
| Age | 80 years old |
| Date of Birth | 10th July 1943 |
| Place of Birth | Minot, North Dakota, United States |
| Profession | Tv Personality, Gold Miner |
| Net worth | $6 Million |
| Wife | Jenifer Sheets |
| Kids | 4 |
| Nationality | American |
| Ethnicity | Caucasian |
| Zodiac Sign | Cancer |
| Parents | Unknown |
At an early age, Fred Hurt loved fishing. Since he loved everything related to water, he planned to become a marine biologist. However, when he discovered that the salary wasn't that good, he forgot about that idea. It is usual for most people to retire at 60 years.
Instead of retiring completely, Fred took a new direction and started mining gold. Since he began gold mining, he has become fitter than he used to be. Fred is said to be 5ft 11 inches tall and weighs about 160lbs.