The youngest child is always the wild card of a family, but what if you're the youngest child of a wild card family? It is a question whose answer will be with someone like Rain Brown. She may be the youngest child, but she grows up to be perhaps even smarter and wiser than her older brothers and sisters. Is Alaskan Bush People Rain pregnant? Is she even dating anyone? Else, why are there rumors going around about her engagement and marriage?
Now, these are the questions we have answers to below. Also, find out Rain Brown's net worth along with her age and the rest of her bio here.
In case you missed it on my insta here it is! pic.twitter.com/UUD1pHcfgs

— Rainy brown (@heroofkirrkwell) September 17, 2017
Rain Brown is not Pregnant.
Rain Brown is certainly not pregnant. She is barely 18 years old, for crying out loud. Of course, the age limit for marriage does not stop teen pregnancy in the USA, but Rain Brown is certainly not pregnant.
Maybe people aren't even inquisitive about Rain Brown's pregnancy but the fault in our trending keywords' algorithm. After all, there is a lot of good news going on for the brown family.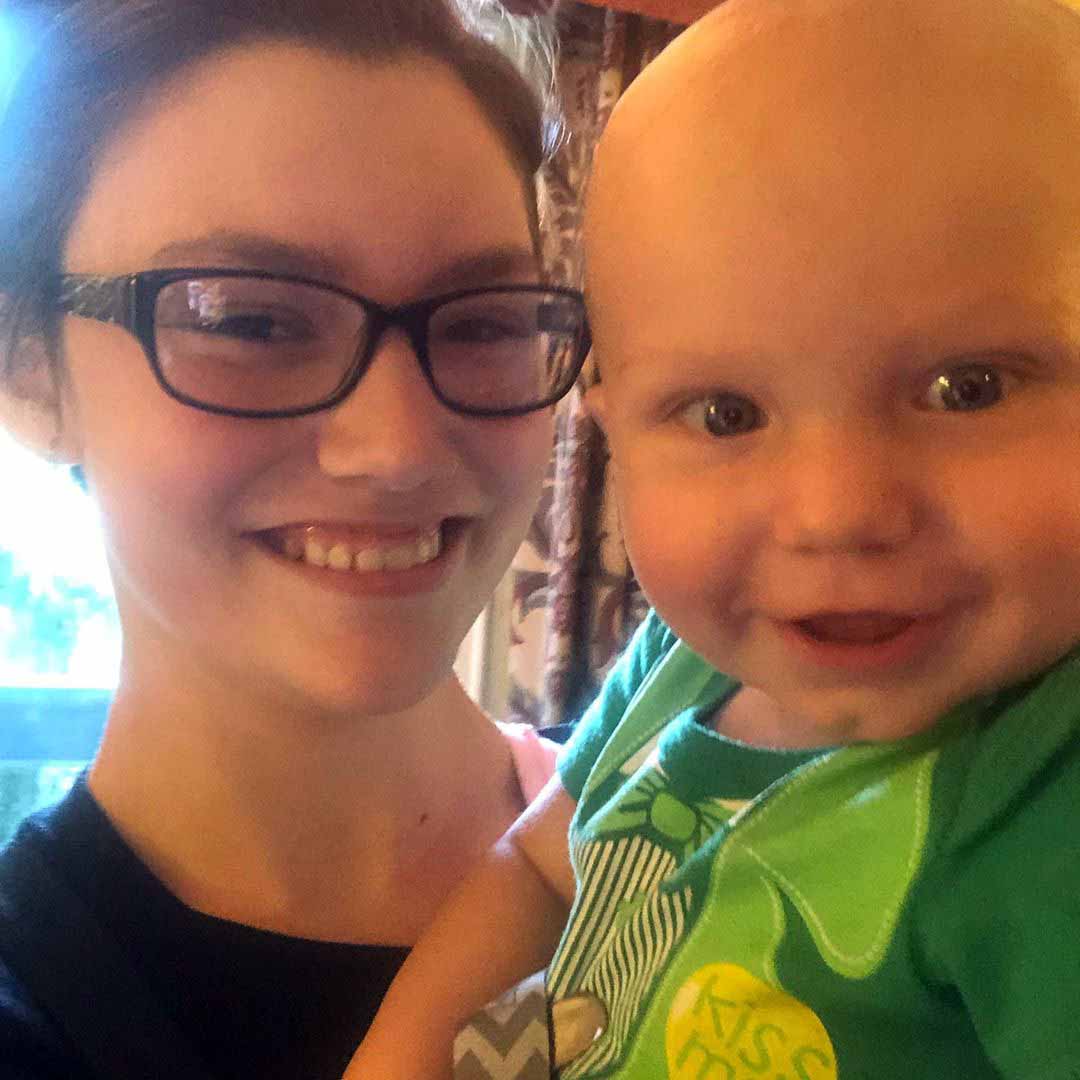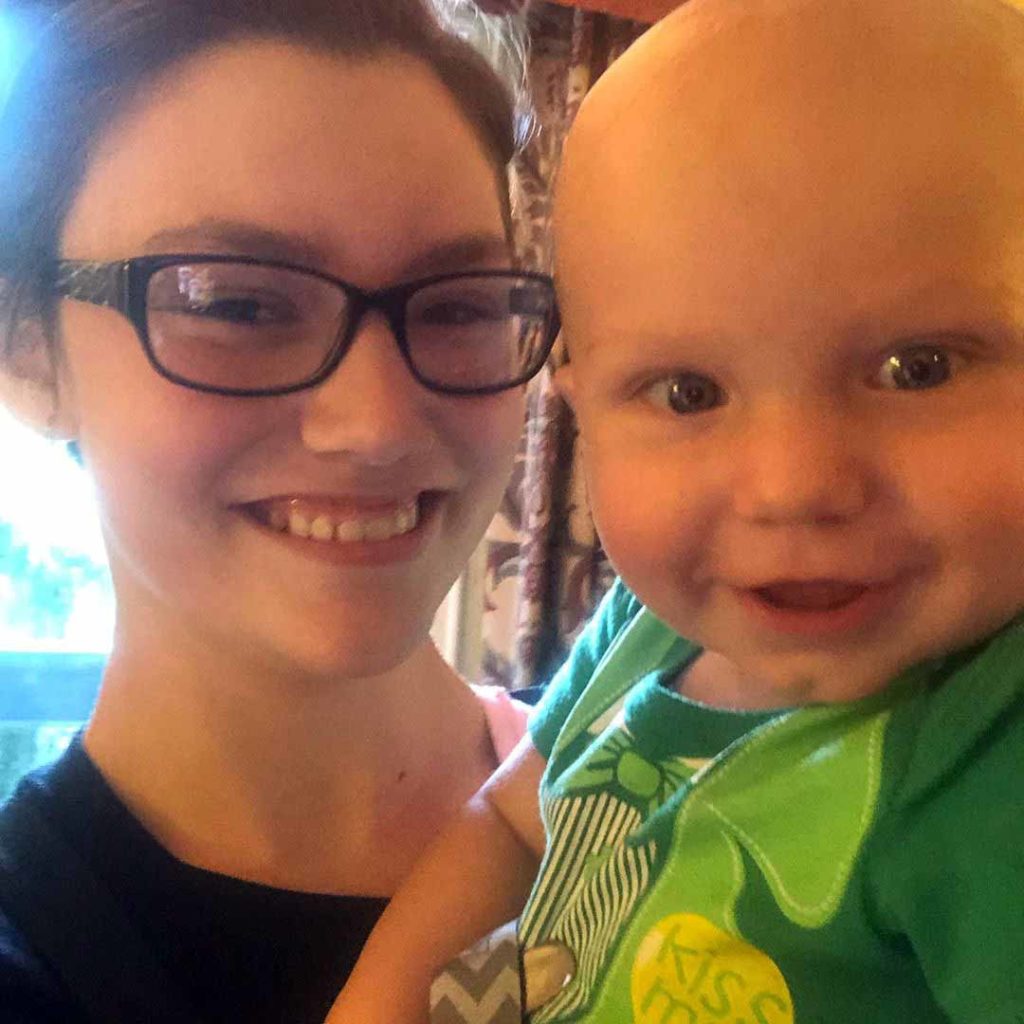 With two of the Brown children, Gabe Brown and Bear Brown, giving birth to their firstborns recently, "pregnant" has become a popular keyword to the Alaskan Bush People. A small misunderstanding may have led to the confusion, but as long as we clear it up, it's all good.
Alaskan Bush People Rain Brown is Probably Single as of 2020.
The pregnancy rumors sound even more preposterous when we remember that Rain Brown is single or at least till now has maintained no public dating life or boyfriend.
She did raise many eyebrows, though, when we caught a glimpse of a ring on her finger, strongly resembling an engagement or a wedding ring in a photo she was sharing of herself petting her new dog, Jackson.
It did not take long for Rain Brown to clear up the confusion, though. She first replied to a couple of comments asking her the question if it was an engagement ring and then went ahead and also put a tag, "#notaweddingring," on the caption to make it clear.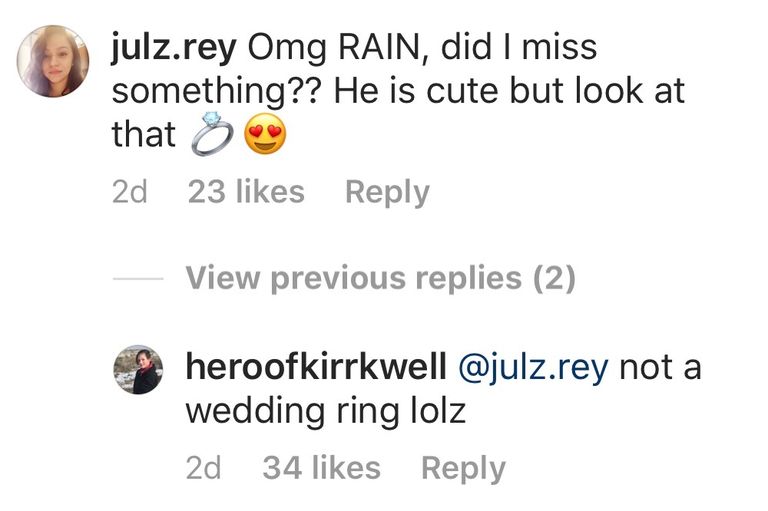 Rain Brown Handles Gay Rumors.
Rumors seem to be the driving force of Rain Brown's celebrity life. People also began rumors that Alaskan Bush People Rain Brown was gay or of some other sexuality after major changes in her life.
She did cut her hair really short then dye it in bright pink. Furthermore, she was this shy child who grew up to be quite open and vocal, which are all stereotypes of gay, lesbian, bi, or pansexual.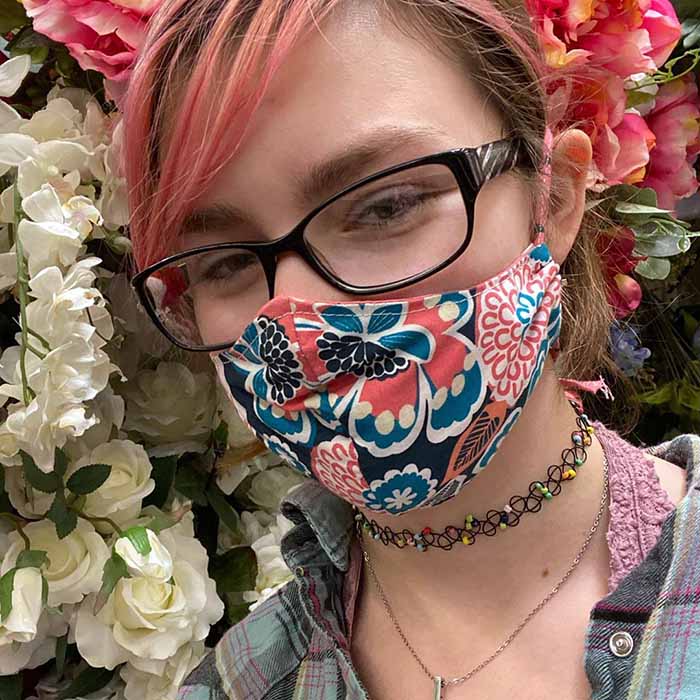 Moreover, Rain Brown also has a misleading name for her fans: "Rainbows," and we all know how a rainbow is symbolic to the LGBTQ community. However, as you would assume for a theory based on entirely assumptions, the rumors were not true.
All the characteristics were very stereotypical to take into account in the first place, and she calls her fans "Rainbow" because it originates from her name and nothing more.
"I'm straight and I call my fans rainbows because my name is Rain, but you do you, boo," were her exact words to the question; "Are you gay?"

Another similar comment wrongly sure of itself read, "I wonder if @heroofkirrkwell has accepted her sexuality yet?" to which Rain would reply with grace as well as sass writing, "I'm straight… so yeah, I have."
Rain Brown Net Worth Estimate.
Rain Brown and the rest of the family may like to live formerly in the Alaskan wilderness and now in the middle of the dense Washington Forest, but it should not be a factor to consider to estimate their wealth.
As reality stars of their hit show 'Alaskan Bush People,' the family undoubtedly makes great big earnings, but we only know the surface of their net worth and salary info.
So far, all we know is that the entire family's collective net worth stands at approximately $60 million, and each family member makes anywhere from $40,000 to $60,000 of salary.
The family patriarch, Billy Brown, alone is reportedly getting over $500,000 salary per episode. Rain Brown, at the beginning of the series, probably did not earn much if she did even earn, but now she is growing up to a beautiful and interesting young lady.
Rain Brown has a considerable fanbase, especially among people of her age group. Her salary should equal and maybe even exceed the salary and net worth of many of her siblings and parents.
Many sources we found say Rain Brown's net worth is around $200,000, which seems about right. However, there is no way of verifying it yet. We will try to bring you credible verification soon enough.
Meet Alaskan Bush People Rain Brown's Family.
Rain Brown's family does not need much introduction, as most of them are more famous than her. Her father, Billy Brown, and her mother, Ami Brown, are the founders of the family.
They came to Alaska after traveling all around the USA and finally settled there. They have five children with each other: Matt Brown, Joshua "Bam Bam" Brown, Bear Brown, Gabe Brown, Noah Brown, Snowbird "Birdy" Brown, and finally Rain Brown.
Recently, their family has grown; three of her brothers married and had children of their own. Bear Brown married to now-estranged wife, Raiven Adams, giving birth to a son, River Brown.
Likewise, Gabe married Raquell Rose and gave birth to a daughter, Sophie Brown. Furthermore, the very first of Rain Brown's niece was Elijah Brown, born to Noah Brown and wife Rhain Alicia Brown, back in February, 2019.
How Old is Rain Brown?
Rain Brown is 17 years old as we are writing this article. However, Rain was born on November 23, 2002, in Alaska. Thus, Rain Brown turns 18 years of age in about a month. Writing about people with late birthdays is always a hassle.
Instagram and Other Social Media Profiles.
Rain Brown, like the rest of her family, grew up in the wilderness and mostly away from the rest of the world. So, it is a little surprising to see that she is quite the social butterfly.
The Brown family, over the years, has become more and more modern in their choice of lifestyle. Therefore, like most kids her age, Rain Brown is fond of using social media profiles to become quite the expert.
Her celebrity status was a big boost in her social media presence, but her cheery personality online is responsible for the rest of her social media fame.
Rain Brown's Instagram profile has almost 220k followers, which is considerably larger than the rest of her family members available on IG. Even the Alaskan Bush People's official IG has only around 187k followers, which shows how Rain has become a popular online personality.
Decided to climb on a mountain in about =3 degrees, yes it was only 22 but it felt colder #Flashback pic.twitter.com/ooHnDrdFhZ

— Rainy brown (@heroofkirrkwell) January 8, 2018
It comes as no surprise since she is a role model on Instagram. People who follow her not only get inside scoops on her family and the show but also went through an emotional journey of Rain Brown's struggle with depression and her mother, Ami's cancer. She also has a good deal of over 11.1k followers on her Twitter account.
Wiki Facts
She also goes by the name Rainy Brown, but her full name is Merry Christmas, Kathryn Raindrop Brown. Yeah, Billy and Ami really knew how to name their children. One of her other nicknames in Bush Baby.
One of Rain Brown's celebrity crush is the 'Once Upon a Time' actor, Colin O'Donoghue.
Rain Brown became famous online for talking openly about depression, mental health, and being a wholesome person through her positive posts.
Rain Brown, in her most recent appearance, shows a change of overall style and appearance. She seems to have got rid of her pink highlight and is now growing her hair longer.