Sue Aikens is a 60-year old survival expert, businesswoman, and television personality. Her claim to fame was the reality television series Life Below Zero.'
Besides her work on TV, Sue is the proprietor of a camp that sits next to the Kavik River in Northern Alaska. Explore Sue's net worth in 2023, and find out how she makes her money.
Sue Aikens Salary from The Show Life Below Zero and New spin-off Life Below Zero Next Generation.
Sue Aikens is one of the longest-recurring cast members of Life Below Zero.
Since her first appearance back in 2013, it has been widely reported that Sue earns a salary of $50,000 for every season she appears in.
The show is in its 20th season at the moment, which implies that she has amassed about $650,000 in earnings from the show alone. Sue was also brought on in the spin-off series Life Below Zero: Next Generation. So far, the series is in its third episode.
Sources estimate that Aikens has made about $4500 for every episode she has worked on. In total, this series has brought her an additional income of $13,500.
Income from Kavik River Camp.
Sue has been with the Kavik River Camp for over two decades presently. The camp is a fairly popular site that is often used as one of the key trail locations for people who are journeying across the area.
This site additionally offers emergency services to all those in need. Those in need of guides to help them wander across the Unique Fauna and Flora of the Arctic can also find them at the camp. The Kavik River Camp cost is believed to be about $35 every night.
Just when you thought Life Below Zero couldnt possibly get any more exciting……. IT DID!!! Wow!!! ☃️❄️☃️ https://t.co/Rs9OokRRVl

— Sue Aikens (@SueAikens) January 17, 2020
Travelers and adventure seekers alike can even reserve the campsite for their personal use if they want. All they'd have to do is inform the camp in advance.
Was Kavik River Camp Sold?
There has been an influx of news reports that suggest that Sue Aikens would be leaving the home she has known for decades now.
Naturally, this has led to people wondering if she sold the Kavik  River Camp, which she had run for several years. Well, the simple answer is, she can't sell the land because it belongs to the government.
Like most of the other inhabitants of the Alaskan Wilderness, she is only permitted to live there as long as they do not need the land.
Sue also revealed that she could be kicked out of the camp at any point if the government decided that they needed to use the particular area.
New house/camp.
After nearly two decades of living along the Kavik River, Sue finally decided to move to a different place. In an interview, she revealed that age was a significant factor in her decision to move. Sue was nowhere near as young as she used to be, so a life of isolation was ill-advised.
Despite this, Sue still bid on an abandoned Alaskan cabin just to have a backup plan. What's even more impressive is the fact that she bought the place even before seeing it! However, the site is not complete yet and will take quite a few significant renovations before she can call it home.
Income from the Online Store.
Other than making money from hosting guests at the Kavik River Camp, Sue also generates a fair bit of income from the camp's online store.
Kavik River has become its brand, marketing accessories like Custom Coffee Mugs. Other than this, they also sell clothes.
The Kavik Logo Hoodie retails for about $40 on the site; the Emerald Triblend can be acquired for $25. This online store is so popular that most of their products have sold out completely already.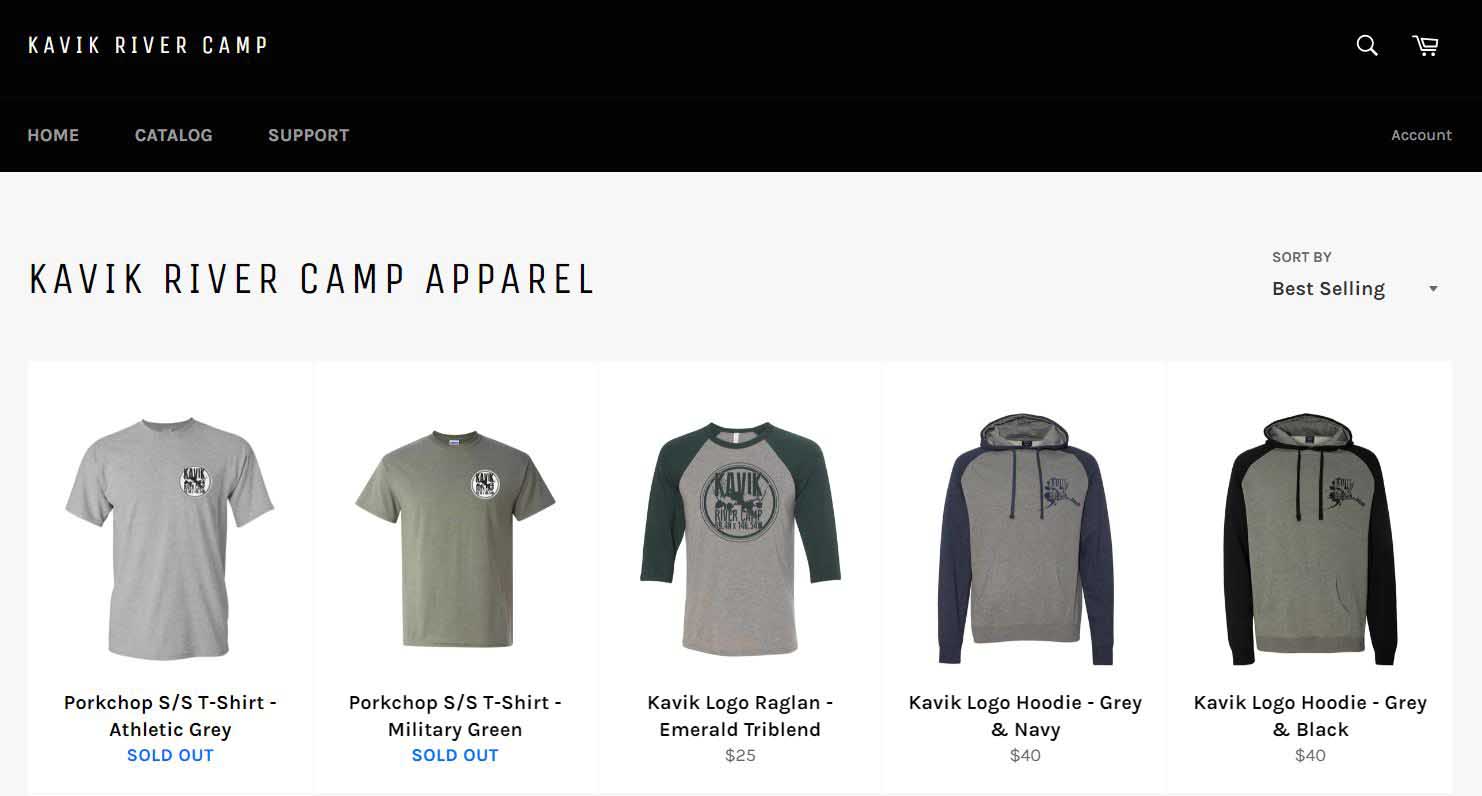 Net Worth 2023.
As we have already demonstrated, Sue has several income-generating avenues. Several sources suggest that her net worth currently stands at $500,000.
However, we found that this information might be outdated, especially if you take into account all the different revenue streams we have already listed. For instance, the Kavik River camp attracts thousands of visitors annually.
They are charged for accommodation, camping, hunting, and fishing services. One thing that this camp has going for it is owned by a celebrity survival specialist, Sue Aikens. Because of her popularity, tourist flow has remained relatively high over the years.
Another thing we should consider when looking at Sue's finances is that owing to the way she lives, her living expenses have been significantly low. Presently, Sue Aiken's net worth stands at $500,000.