If you happen to watch the Discovery Channel, then you might have come across the show, 'Alaskan Bush People.' Although the show hasn't received any awards yet, it has come to gain a ton of viewers and fans.
The cast members in the front are a family. We don't know anyone who is not excited at the prospect of watching a reality show in the middle of nowhere.
As such, we will talk about each reality star on the show. You will get information on their net worth, income, and age. We will also investigate the location of the reality show.
About the show
Alaskan Bush People is a documentary reality show based in Chichagof Island, Alaska. The cast in the show is actually 'The Brown Family.' They consist of a married couple and their seven children. The reality show was first aired on 6 May 2014. Its first season had only five episodes.
The show's initial diminished length was, in all likelihood, because the cast was just starting to settle in a new area. Before they got to the island, the Browns had to leave their previous home on public property. Building a new shack with seven men in the family wouldn't be a huge challenge.
As mentioned above, the show is about a family in Alaska which has cut ties with the rest of the world. The show is basically about how they live on an island with low temperatures.
Billy and Amy's children were born and raised in the wild. The family went for months without interacting with outsiders. Their isolation suggests that they have pretty fantastic survival skills.
Yet again, the Brown family had to relocate. Only this time, their destination of choice was Washington. With the net worth the family built up from the show, they managed to purchase a 500-acre land beyond the black stump.
Alaskan Bush People's Cast is one family.
Yes. The show is based on The Brown family. The matriarch and patriarch of the family are Ami and Billy, respectively. They are a married couple with seven kids. However, none of their children are kids anymore because they are all grown up now.
They have two girls and five boys; clearly, the family took the saying 'the more, the merrier' a little too seriously. The two girls are Birdy and Rainy. On the other hand, their brothers are Gabe, Matt, Bam Bam, Noah, and Bear.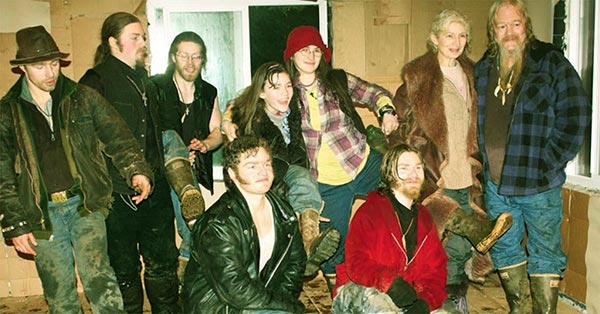 Recently, new members were added to the show. They include Gabe's wife, Raquel, and Noah's wife, Rhain Alisha. Noah and Rhain welcomed a baby boy on 26 February 2019.
Here is a fact you might have missed about Billy and Ami. At least we know one of the things they have in common. They both had a criminal history in the past. Ami was involved in welfare fraud.
On his part, her husband stole a horse in 1980. Those are all incidents in the past. They are better people today and role models to their children and grandsons.
Alaskan Bush People Cast Parents.
Billy and Ami are the heads of the family. Well, Billy is the real head of the family. We are going to talk about the couple in detail. You will probably learn exciting facts about their past lives.
Ami Brown.
For starters, her real name is Amora Larene Branson Brown. She is currently 60 years old. There is less information about her. Here is a detail that will make up for that: Ami was only 15 years old when she married Billy.
Billy Brown.
Billy Brown is the main Alaskan Bush People Cast. He is the houseman. It would be easy to recognize him. Billy is the old guy with the most prolonged moustache you have probably ever seen.
As rough as he looks, you would not believe his past life. He was born Billy Bryan Brown on 3rd December 1952 in Texas.
The older man is currently 68 years old. You would not believe that he was from a wealthy family. Another fact about him is that he is an author.
He wrote the book One Wave at a Time in 2007. He has also been in the reality show since it started. His net worth is estimated to be about $6 million.
Looking at the couple's marriage, they tied the knot in 1979. At the time, the two had an 11-year age difference. Billy was 26, and Ami was 15. They have lived together ever since.
Rumours were going on that the two could not be in the show any longer. Ami was struggling with her arthritis, and Billy with his seizures. It means that they have to seek regular medical care.
Sons.
Matt Brown, Oldest Children among Alaskan Bush People Cast.
He is the firstborn son of the couple, born three years after his parents married. Matt was born on 7th September 1982, making him 42 years old.
He has been in the show since the first season. However, he had to leave in the 8th season because of his alcohol addiction.
Matt moved to California for treatment while his family relocated to Washington. He went to rehab twice. His family, who are very supportive, couldn't wait to have him back.
It must have been hard for him to stay away from his family and the show. On his Instagram (@mattbrown511), he kept his fans posted on his life and journey.
Bam Bam.
Funny name, we know. Joshua Bam Bam Brown was born on 18 September 1984. Joshua took a break from the show back in its 7th season. He decided to go into the real world to find love.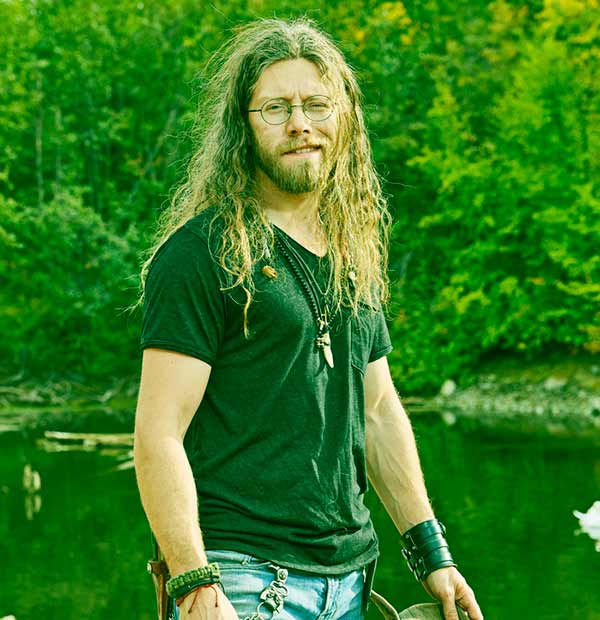 In 2017, Alaskan Bush People cast Joshua Bam Bam Brown admitted to finding a girl from the city who stole his heart. He did not disclose her name, but the media has its ways. The secondborn is thirty-eight years old today.
Bear Brown.
He was born on 10th June 1987 as Solomon Isaiah Freedom Brown. He is 36 years old. We would like to think that he has been on the show the whole time.
His absence is not mentioned. Another thing to know about him is that he has a son.
Gabe Brown.
Gabriel Starbuck Brown, better known as Gabe Brown, was born on 15th December 1989. Apart from being a thirty-three-year-old dad, he is also an artist.
Gabe is currently married to Raquell Rose and is expecting a baby.
Noah Brown.
He was born Noah Darkcloud Brown on 18th July 1992. He is currently nine years old. Noah got married to his longtime love, Rhain Alisha.
The two have a son together, Elijah. The last-born son is a nerd whose hobbies include building things from scratch. The family must have been happy to have a newborn once again.
Daughters.
Birdie Brown.
Birdie was born Amora Jean Snowbird Brown on 18th November 1994. She is the first daughter. It's funny how the first five children are male, and the last two children are female.
The oldest daughter in Brown's family has a net worth of $100,000 at 28. Snowbird is an animal lover. She had pets like dogs, cats, and frogs when she was little.
We see that she used to have a birdhouse at the top of the mountain on the show. It was filled with so many cats. Since nothing ever goes to waste for them, Birdie and her mom use the hair and fur the dogs and cats shed to make things like pillows. She is very good with cats, and everyone in the family knows that. Birdie's yearly salary is said to be $60k.
Youngest Alaskan Bush People Cast: Rainy Brown.
She is just not the last born; Rainy is the last born with the longest name. She was born Merry Christmas Kathryn Raindrop Brown on 23rd November 2002.
Yes, People, Alaskan Bush People Rainy Brown's real name. She is one of the people with the unique name in the world. Her hobbies include reading and watching scary movies. That is, of course, when they are off-camera.
Rainy once mentioned to her fans and followers that she struggles with mental issues. She is a strong girl, and that did not break her. The dark-haired princess Barbie is everyone's favorite.
It was cute how she used to carry her dolls and stuffed animals around. At 21, she probably does not do that anymore. Her net worth is estimated to be $100,000. For a teenage girl, that is a good start.
The two daughters are both singles at the moment. They are both enjoying their free life. Rainy and Birdie have also been present for all its seasons.
Alaskan Bush People Net worth.
Most people think that the brown family is poor. Their looks and appearance say it all. Sorry to burst your bubble, but the Browns are rich. The family became famous when the TV reality show started and featured them. Let us look at what they earn from the front, what their net worth is, and give details about everything they own.
Ami and Billy both earn about $500k from the show. Billy has an estimated net worth of $6 million. For their seven children, their salary ranges from $40k- to $60k.
Bam Bam has a net worth of $300k, while his other brothers have an estimated $150k. Alaskan Bush People's Net Worth is $60 Million, and it combines all their net worth. That is how rich they are.
The Brown brothers used to have a hauling business. Transporting goods and people from one place to another was a good business. Unfortunately, that stopped when they moved to Washington. Each of the siblings went out to look for various jobs around town.
You know that Billy Brown is an author, as mentioned above. He published his book years ago and made money from it.
You must be wondering where they live. The Browns currently have a home in Tonasket, Washington, United States. Their property spans 500 acres in total and costs about $2.7 million. Also, he bought different properties all over. In some of the recent episodes, you see Billy's sons driving. Did they finally learn how to drive?
We have been talking about what the Brown Family owns. What about that which they don't own? Back in 2013, Billy was accused of stealing $21k. He was then taken to court and placed under house arrest for 30 days with his son Matt.
Are Alaskan Bush People Fake or Real?
That question has been circulating all over the internet. Here are some reasons why the TV reality show was ruled out as fake;
The reality show is based on Billy's book, One Day at a Time. Years ago, he mentioned that he wanted his book to be turned into a documentary someday. And guess what? It happened. The show is a huge success!
It was revealed that the show that was filmed wasn't that remote. They filmed the show near a pizza place in town. We are guessing their lies caught up to them.
In 2016, there were rumours that the family was living in a nice hotel in Alaska. It left fans wondering if Billy's children were raised in the wild. The following year, they relocated to LA during Ami's treatment. According to various rumours, they were staying in a mansion.
Another fact that led us to think that the show was fake was that they started driving vehicles in the front. Where did they come across vehicles? How and when did they learn to drive If they were raised in the woods?
Another spicy talk on the internet said that Noah, the nerdy genius, had been dating an actress. I am trying to say that the lady was an actress who was paid to pretend to be Noah's love on the show. It was in the 5th season that they hired Karynna Kauffman.
We believe it is true because nobody agreed or denied the accusations. The fact that they made the whole relationship up is just sad.
The last final reason we have for the show being fake is that most Brown children are on Social media. Almost all of them have an Instagram account but not their parents. We highly doubt it since they are not young anymore and probably don't have time for phones.
Alaskan Bush People's Age and Real name, Net worth Table.
Below is information on the Brown family's real names and net worth.
| | | |
| --- | --- | --- |
| Screen Name | Real Name | Net Worth |
| Billy Brown | Billy Bryan Brown | $6 million |
| Ami Brown | Amora Larene Brown | $1 million |
| Birdie Brown | Amora Jean Snowbird Brown | $100,000 |
| Rainy Brown | Merry Christmas, Kathryn Raindrop Brown | $100,000 |
| Matt Brown | Mathew William Brown | $150,000 |
| Bam Bam Brown | Joshua Bam Bam Brown | $300,000 |
| Bear Brown | Solomon Isaiah Freedom Brown | $150,000 |
| Gabe Brown | Gabriel Starbuck Brown | $150,000 |
| Noah Brown | Noah Darkcloud Brown | $150,000 |
| Eli Brown | Elijah Connor Brown | $100,000 |
| Raquell Brown | Raquell Rose Pantalla | $150,000 |
| Rhain Alisha Brown | Rhain Alisha | $100,000 |
Alaskan Bush People Death.
There have been no deaths in the show so far. However, let me take you through accidents and health problems that the cast has gone through on the front and in life.
In one of the episodes, Matt got himself hurt and got tons of stitches on his head. He stored a mixture of gunpowder and cannon fuse in the refrigerator. That is what led the refrigerator to explode and injure him.
Matt was also battling with Drug and alcohol abuse back in 2017. What could he have needed that for? Well, guys, do not try that home, or else it might end up worse for you.
It was so bad that he had to go to rehab. While his family was moving to Washington for his mother's treatment, he had to stay behind and go to a rehab center in California. Due to his situation, he had been away from his family for a long time. Rest assured, none of the Alaskan Bush People cast has died.
Amy Brown Cancer Battle.
The Browns had been going through a rough time, especially in 2017. The mother of seven had been diagnosed with stage three lung cancer. Stage three cancers are always the worst. At this stage, there are still low chances of survival. The good news is that Ami could beat that, and she is now cancer-free.
In 2018, Billy Brown was admitted to the hospital due to respiratory problems and seizures. At his age, he is likely to get sick more often, which worries his wife and children. Viewers even witnessed his attacks sometime in the episode when he was in the woods.
The youngest of the Browns, Rainy, admitted that she struggled with mental illness. I know it does not sound severe but trust me, it can be tricky, even life-threatening.
Q&A.
How much are the Alaskan People Worth in 2020?
Combining every member of the Brown Family, we get to see Alaskan Bush People's net worth is $60 Million as of 2023.
How much do they make per episode?
The amount each cast makes on the TV show is not the same. Both Ami and Billy make $500,000 in the reality show. That could be what they earn monthly. There is little information on what each of them makes in every episode.
The good thing is that at least we know how much they make in a month. The siblings are said to make $40,000 to $60,000. Since Rainy is the youngest, she might be earning the least. But who knows exactly. We can never be too sure.
What channel are Alaskan Bush people on?
The Reality TV show is aired on the Discovery Channel.
Why did they leave Alaska?
The Brown family had to leave Alaska when Ami was diagnosed with Cancer. They moved to LA so that Ami could receive her treatment there.
Alaskan Bush People Location: Where is it filmed?
When the TV reality show first started, it was filmed around Chichagof Island, Alaska. Afterward, they moved to different locations, like near Hoonah.
It is rumored that they were kicked out of their first home in Alaska because they had built their home on public property. They moved to Washington during Ami's cancer treatment, and they will be filming their show there, in their new home.
Where do the Alaskan Bush People live now in Washington?
Their new home is in Tonasket. It is a small town with less than a thousand people.