Glenn Villeneuve is a Vermont native who specializes in hunting and surviving harsh conditions. He burst on to the scene with the TV series, "Life Below Zero." Besides nature and wilderness, he is an investor in the stock market and real estate.
BBC National Geographic has Glenn Villeneuve as one of its main stars in the show "Life Below Zero", which also features Agnes Hailstone and Chip Hailstone. It documents the everyday lives of people who live under the extreme and wild seasonal conditions in Alaska.
Glenn Villeneuve Age.
He was born on August 18, 1969. This makes him an even 51-years-old this 2020.
https://www.facebook.com/photo.php?fbid=2434054403295874&set=t.100000740138503&type=3&theater
Glenn Villeneuve is originally from Burlington, but he moved to Chandalar in Alaska in 1999, where he lived alone in the searing cold temperatures, a couple of miles north of the Arctic Circle.
What happened to Glenn's Cabin?
Glenn Villeneuve's cabin was located in the Brooks Range, 200 miles north of Fairbanks, and a 60-mile walk from the nearest road! In an interview with Joe Rogan, he revealed that he occasionally walks barefoot from the side of the road to his camp!
Interestingly enough, he also noticed that the situation was changing. Getting a permit to live there was becoming next to impossible, especially after his departure from the show. He added that he was forced to take the cabin down because it was illegal.
The bureaucracy involved is ridiculous, as they let him build a new cabin now. At the moment, Glenn only has a tent up there. But he is planning on setting up a 400 square foot cabin for his family. He also added that he and his family currently reside in a 600-square foot cabin he had acquired in Fairbanks.
Is Glenn Villeneuve Still On Life Below Zero?
After the 11th season of the show, which was concluded back on February 1st, Jan 2019, Glenn was still expected to be part of the show. However, it happened that Glenn left the show after its 12th Season, which was concluded on 19 February 2019.
what happened to Glenn On Life Below Zero?
He revealed that he and the show's producers had a falling out. Glenn took issue with the fact that after renewing his contract, he only worked on one episode before the producers left him out entirely. Both he and the fans were left baffled with the execs' decisions as Villeneuve was a fan favorite.
Glenn added that he and the producers did not share the same vision. He wanted to do more and constantly pushed to do stories that while risky, would have been remarkable to see on screen.
Glenn wanted to push the limits of what the producers wanted to do, and this inevitably caused friction. He wanted to teach people about the surroundings, focus on nature, stone age sites in Alaska, but his bosses wanted to stick to the script.
Glenn Married to wife Trish Kazan.
Yes, the reality star and survival expert is a married man. In fact, he has walked down the aisle twice already! His wife's name is Trisha Kazan. The two met less than a decade ago. Owing to their shared interests in the outdoors and hunting, a romance soon ensued. Both of them were reeling from failed marriages.
https://www.instagram.com/p/B5GxweFlYhb/
It did not take long before they became husband and wife. By 2014, Glenn was moving his new wife and step-daughter to Alaska. Fans of Glenn's reality show got to see him and his family braving the harsh winters of Alaska.
Three years after Life Below Zero star Glenn and wife Trisha Kazan moved to the wilderness, his wife gave birth to their youngest child.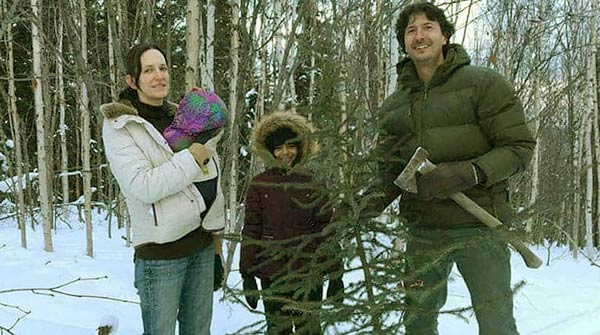 Agatha Villeneuve was born on the 22nd of June 2017. She is set to turn three years old as of 2020. The couple already had children from their past relationships. Presently, the happy family continues to live in Brook Range, in the blistering cold.
He was previously Married to Siliva Daeumichen and had 2 Children with her.
The American hunter Glenn's first wife was Siliva Daeumichen. Glenn and Siliva met sometime in the late 90s. Following 2001, the happy couple was married. They had two children together in total. These were son Wolf Song and daughter Willow Leaves, both of who appeared on Life Below Zero. 
Having your life under a microscope can take its toll on any relationship. It is especially true in the case of people living in harsh conditions. After years of marriage, Life Below Zero Glenn and his then-wife decided to call it quits.
She moved out of their home and set out to start afresh. It did not take the American hunter and reality star a long time to find another spouse.
Glenn Villeneuve Net Worth.
It was documented by the National Geographic channel that Glenn made an average of $71,000.00 annually from his show "Life Below Zero." This must-have added a significant amount to his net worth, which, at the moment, is calculated to be around 700,000 US dollars.
Glenn Villeneuve Wiki.
He is an American Reality TV Star, YouTube Content Creator, Survivalist, and Social Media Personality. He first became famous after featuring in the documentary TV series titled "Life Below Zero."
The show depicts the daily experiences and activities of hunters, showing exactly what their life is like living in the wilderness. The remote areas of Alaska are where they lived. National Geographic Channel was where the show premiered for the first time on 19th May 2013.
What is Glenn doing now?
Even after his departure on the show, Glenn continues to explore the vast stretch of Alaska. He did not take his departure personally and continued doing the stories he wanted to do. In an interview with Joe Rogan, Glenn revealed that he was thinking about producing his own wilderness-based show where he can tell the stories that he wants to. We will keep you up to date on this subject.
A look at Glenn's social media.
Glenn has a significant following on Instagram. He has 22.6K followers on this platform. Looking at his page, we can see that he is in Fairbanks at the moment with his family. It is evident from all the pictures he has posted with them. We also learn that his family is currently on a one meal a day diet plan!
Glenn reveals that sticking to one meal a day simplifies things. His Twitter handle, on the other hand, has a following of 6,436. Most of his tweets focus on his exploits across Alaska with his family.
Filmography, YouTube Career.
The 51-year old TV star started appearing in the documentary TV series right from the beginning of the show. Glenn was featured on 76 episodes of the hit series of the show.
During his time in the show, he lived in an area where almost 20 wolves were inhabited. Glenn Villeneuve worked with other survival experts named Jessie Holmes, Ricko Dewilde, and Andy Bassich.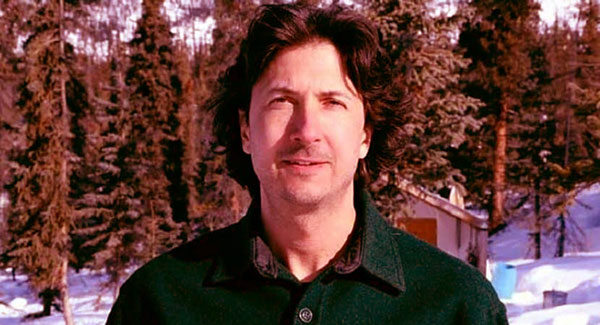 Glenn has a self-entitled YouTube channel, but he is not very active there. Moreover, he has only uploaded six videos on the channel and has above 10k subscribers. His first video, which was titled "Wolf Attacks Grizzly Bear," came out on the 5th of July 2016, and received 62k+ views to date.
Another video titled "Wolverine In My Yard!" is the most popular content on his channel. The video, which was published on December 17, 2016, received a total view of 208,913 as of April 21st, 2019.
Glenn Villeneuve Wiki.
Full name
Glenn Villeneuve.
Age
51 years old.
Date of Birth
August 18, 1969
Place of Birth
Burlington, Vermont, The United States of America
Profession
Reality TV Star, Survivalist, YouTube Content Creator, and Social Media Personality.
Net worth
$ 700,000
Partner
Trisha Kazan
Kids
Under review
Nationality
American
Ethnicity
Caucasian
Zodiac Sign
Leo
Measurements
Feet & Inches: 5′ 10″.

Centimeters: 178 cm.

Meters: 1.78 m.

Kilograms: 72kg