Bering Sea Gold is an American reality series on the Discovery Channel that chronicles the lives of the gold mining crews on the water. The Bering Sea boasts waters so tumultuous and turbulent that crews working there have to struggle just as hard as they work, to survive Mother Nature's wrath and fury upon them.
So pack up your lifejacket and your diaper, as we sail through the tumultuous waters of the Bering Sea. In the process, we will learn a bit more about the cast, their career, and lives.
About the show.
Bering Sea Gold premiered in January 2012. The show follows different gold dredging vessels' crew members each season. However, some regulars are consistently featured.
The gold hunting season comes in two seasons—one in summer and the other in winter. The show is similar to the crab fishing show Deadliest Catch. Both share the same creators and locations on the same sea. The show has aired 15 seasons so far, and fans can't seem to get enough of it.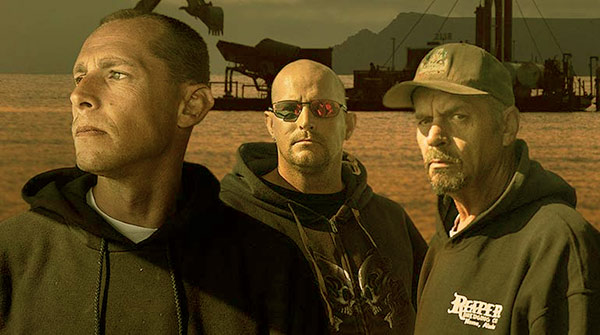 There's something about its unscripted raw footage as the crews come face to face with the dangers of the Bering Sea. The risk of ship vessels capsizing is never too far; neither is the danger of injury to the crew members.
This soup of danger and exhilaration has had fans at the edge of their seats waiting to see what each episode throws at the crews. If you're an anxious nail-biter, then wear some gloves when watching this show.
In the 45 minutes it takes for each episode, you may not only bite off all your nails, but you may be tempted to bite off your fingers, too. It is utterly captivating and not for the faint of heart.
A good adventure series should always have an excellent narrator. Thankfully, Bering Sea Gold has one of the best in the business, Mike Rowe. He took over from Thom Beers from season three till now, and we can only cheer him on.
Bering Sea gold Cancelled?
To all the haters of the Bering Sea gold, I am sorry to let you know that the show is still going strong. Why would Discovery even continue with such a show, you might ask?
Well, you see, Discovery knows that they can't go wrong with a show whose backdrop is the Bering Sea, a seabed speckled with a treasure of gold and a host of determined crew members willing to risk their lives in search of a fortune.
Fans can sit pretty knowing that the premier of the next season is confirmed.
Bering Sea Gold 2020 Premiere Date?
Fans should be happy to know that we now have an official date for the upcoming new season. Bering Sea Gold's upcoming season 12 is slated to premiere at 9 pm Eastern Time, on the Discovery Channel on 8th May 2020. The announcement came on March 11th, 2020.
Is Bering Sea Gold Fake or real?
For any doubting Thomas out there, I will let you know that when it comes to Bering Sea Gold, what you see is pretty much what you get. The show is unscripted, and the only one writing the script is Mother Nature.
For Bering Sea Gold, Mother Nature especially loves to write a script full of danger and risky scenarios. The crews are often left to their own devices to brace for the threat that is ever lurking at sea.
The crews never know where they will find gold or not, and most of the time, it's a toss coin gamble. Sometimes they come up with a good find, while other times they don't get even a speckle of gold dust.
It is frustrating as they have sunk thousands upon thousands of dollars to acquire their mining vessels and all the equipment they need. The unpredictability of weather and sea conditions doesn't help either. When it comes to injuries, they, of course, are real.
Real Injuries.
For example, Shawn Pomrenke suffered a recurring back injury that put him out of business. The career these seamen have chosen is one that is shrouded in mystery and spontaneity.
Anything can happen at any time. Be it death, injury, vessel damage, breakdowns, and even legal problems. Mining in the wrong way and the wrong waters can have one arrested and do jail time.
The most tragic events have taken place in the show and just can't be made up. The most harrowing of them all is perhaps, John Bunce's suicide. Out of the frustration from not getting gold, a thing the crews have coined the term 'gold stress,' for, the deckhand took a loaded magnum gun, pointed it to his head and blew his brains off.
It happened in front of a cast member who had gone knocking to find John with the gun in hand. The suicide left all crews shaken and put the brakes on their sails.
Bering Sea Gold Cast Shawn Pomrenke.
Shawn Pomrenke is the co-owner of the vessel, Christine Rose. He co-owns it with his father, Steve Pomrenke. Shawn is also the vessel's captain. He has been mining for gold with his father since he was 14 years old, and to him, it is a hobby more than it is a job.
The Christine Rose captain is said to be worth about $3 million. His income comes from gold mining, as well as other companies he owns. He reportedly makes $200,000 from mining gold each season.
Shawn joined the show in 2012 in season 1 and has featured in about 110 episodes. The Bering Sea Captain is not married. Outside the show, he has faced legal problems such as assault charges and getting DUIs. Pomrenke was also stabbed in his back in a bar fight.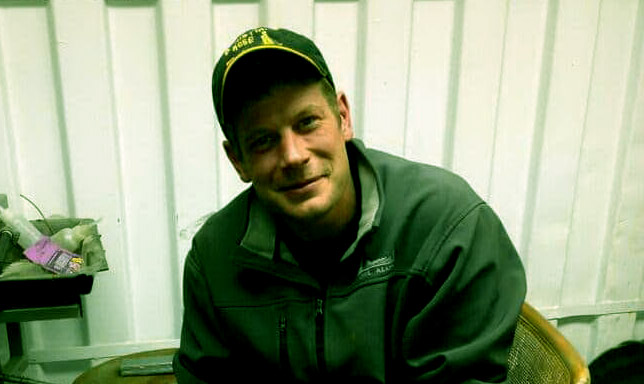 Despite his run-ins with the law, the Bering Sea Gold star is a fan favorite, especially because he loves taking photos with fans and engages with them directly on social media.
Bering Sea Gold Cast Emily Riedel.
It's no secret that the Bering Sea Gold Cast is in short supply of female cast members. Thankfully, Emily Riedel is there to take up that slot as the only female owner and captain of the Bering Sea Gold mining vessels. Emily started to work aboard The Clark's ship.
She now owns and captains her vessel, The Eroica. She has been featured in about 102 episodes since 2012's season 1 until now. The Eroica captain is reported to have a net worth of $250,000.
Apart from gold dredging, Emily loves opera and started gold mining to fund her opera singing career. Emily Riedel is not married and is currently single.
However, she was in a relationship with Bering Sea Gold cast member, Ezekial 'Zeke' Tenhoff. Unfortunately, their relationship didn't work out, and they called it quits.
Kris Kelly.
He is the captain of the vessel, The Reaper. The Bering Sea Gold captain is also the co-owner of the vessel. He works aboard the vessel with his brother Andy, and his father, Brad. Kris joined the crew of The Reaper and the show too in 2014 in season three.
The Bering Sea Gold cast member has featured in 76 episodes till 2019. His time on the vessel has not been pleasant, to say the list.
Kris' father and brother seem to slow down their progress, and the faulty equipment that continually breaks down hasn't helped much either. Kelly tried to turn his family's fortunes by inviting his mom to Alaska.
His idea backfired after his parents failed to get along and nearly ruined their mining season. With the determination he has, we hope that luck will be on his side in the coming seasons. Kris Kelly is estimated to have a net worth of $200,000.
Bering Sea Gold Cast Zeke Tenhoff.
Ezekial is the captain and owner of the vessel, The Clark. He is a native Alaskan. The determined Clark vessel captain joined the show in 2012 in its first season.
He has been featured in 75 episodes thus far. Aside from being a captain, he is also an excellent diver. Zeke Tenhoff, however, wasn't featured in season 11 of the hit show.
The Clark vessel captain is worth an estimated $200,000, reportedly making between $22,000 and $65,000 per season of the show. He is currently in a relationship with a woman named Sarah Dunn. Before that, he had dated his co-worker, Emily, as mentioned earlier.
Steve Pomrenke.
He is the co-owner of the mining vessel, Christine Rose. As aforementioned, he works aboard the ship with his son, Shawn Pomrenke. He joined the Bering Sea Gold cast in 2012 when the show began.
In total, he has been featured in 75 episodes. Steve makes about $500,000 as his salary on the show. He has an estimated net worth of $5 million.
Vernon Adkinson.
He is the owner and current captain of the Wild Ranger vessel. Vernon has been featured in 70 episodes of the Bering Sea Gold show.
The Wild Ranger captain joined the cast of the show in season one. He left the show after season 5, but he returned later on.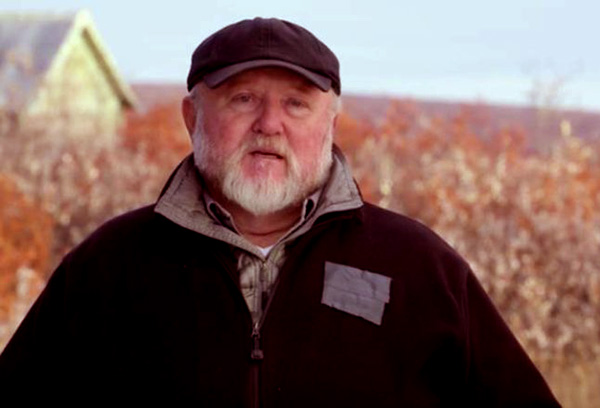 His hiatus was due to his dislike of being in front of the camera, as he revealed later. The Bering Sea Gold Wild Ranger captain makes about $125,000 annually from the show. The Bering Sea Gold cast Vernon Adkinson has a net worth of $1.5 million. His daughter, who had joined him as a crew member on his boat in season four, got arrested for drug possession.
His daughter was sentenced to two years behind bars in September of 2017. The Wild Ranger captain argued with Scott Meisterheim in the show's reunion that ended in a fistfight. Police and paramedics had to be called in.
Bering Sea Gold Cast Brad Kelly.
He is the father of Kris Kelly and Andy Kelly, as aforementioned. Brad works on the vessel named The Reaper, which he used to captain before his son took over. Kelly started featuring on the show in its first season back in 2012.
He has done a total of 66 episodes. Brad is a divorcee previously married to Kris' and Andy's mom, Wendy. He is estimated to be worth $2.2 million.
Andy Kelly.
He is a diver who works aboard the vessel The Reaper. Andy joined the show in its third season. He has been featured in 63 episodes of the hit show. Kelly is known to be short-tempered, which affects his working with his family.
The diver is dating a woman named Courtney with whom he has a baby. Andy Kelly has a net worth of $1 million.
Cody Moen.
He is a deckhand aboard the Christian Rose, which is captained by Shawn. Cody started working in Bering Sea Gold in season one, in 2012. He has been featured in 62 episodes, so far. Moen is also an ice diver in the show. The Christian Rose deckhand Cody Moen is estimated to be worth $250,000.
Steve Riede.
He is a diver on the Wild Ranger. He is Emily Riedel's father. Steve was first featured in the show in 2012 in season 1. Riede appeared in 39 episodes in total until 2017.
Scott Meisterheim.
He featured in 29 episodes from 2012 to 2014. Scott was the captain of the Wild Ranger. In the show, he is depicted as a villain by producers to make things more interesting. However, we don't deem it necessary as the show is captivating enough without influencing the script at all.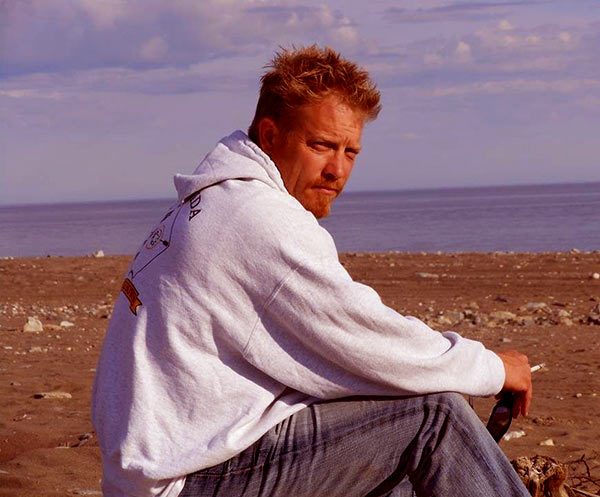 He gets easily angered; this is evident from behind the scenes footage, which showed him arguing with a cameraman. The former Wild Ranger was also said to be a drunk. He has a child with an ex-girlfriend. Unsurprisingly, he was even a wanted man at some point, with a warrant out for his arrest.
It came as a result of failing to pay child support totaling to $21,000 for two years.
Ken Kerr.
Ken Kerr is the owner of the mining vessel, Myrtle Irene. The Bering Sea Gold cast member first appeared in the show in 2018 in season 10.
Ken Kerr member appeared in 22 episodes. He purchased mining leases for 900 acres in Alaska. The Myrtle Irene captain also has patents on 380 claims of miming.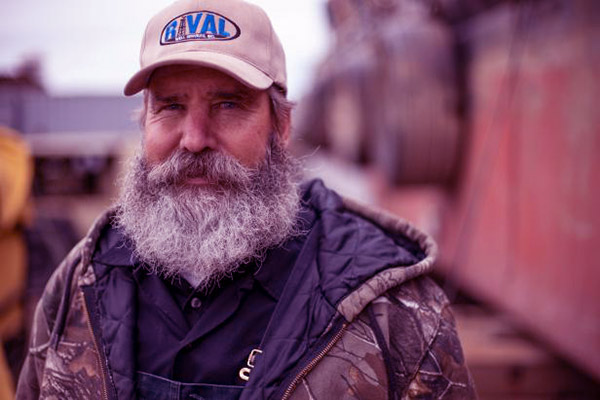 Daryl Galipeau.
Daryl Galipeau is an excellent diver. He started working on the Wild Ranger and then left to join Captain Emily on the Eroica vessel. However, he had to stop diving shortly after joining The Eroica after he was involved in an unfortunate car accident. In total, he was featured in 28 episodes from 2012 to 2018.
George Young
He is a diver who joined the show in 2017. George has been featured in 20 episodes so far. Young had an accident that left him paraplegic.
He lost a couple of family members in another accident. Worse still, his brother also drowned. He has been left confined to a wheelchair.
However, this has not stopped him from working. Moreover, he has to clear a huge hospital bill of $100,000. This Bering Sea Gold cast member works with his brother, Dave Young, aboard the vessel, All About Nuggets.
Dave Young.
He joined the cast of the Bering Sea Gold series in 2017. So far, he has been featured in 20 episodes.
Dave The dredger works aboard the vessel, 'All About Nuggets.' He is the elder brother of George Young. Dave has been one of the most productive of the crews in the series, as he has gotten a lot of gold so far.
Eliane Adkinson.
Adkison is a deckhand aboard the Wild Ranger. In total, she has appeared in 19 episodes from 2012 to 2019. Eliane is the daughter of Vernon Adkinson. Her sister Yvonne who used to work aboard their vessel, left after getting arrested as aforementioned.
Bob Hafner.
Hafner works aboard the vessel Eroica as a diver. Bob joined the Bering Sea Gold cast in 2018. He has appeared in 15 episodes so far.
Chase Tylor.
Tylor is a diver for The Eroica vessel. He has been featured in 13 episodes so far from 2018.
Yvonne Adkinson.
She worked on the vessel, Wild Ranger as a deckhand. Yvonne joined the Bering Sea Gold cast in the fourth season and was featured in 9 episodes. She left the show after getting arrested for substance abuse. The Wild Ranger deckhand started serving her two-year sentence in 2017.
Jeff Orzechowski.
Orzechowski is a diver who works on the Eroica mining vessel. He joined the Bering Sea Gold cast in 2019. Jeff has been featured in 5 episodes thus far.