For a while, American TV personality and gold miner Parker Schnabel reportedly dated a woman named Ashley Youle, and she will be the subject of this article. What has Ashley been up to ever since she broke up with Parker? Let us take a closer look.
Who is Ashley Youle?
Ashley Youle is a TV star who enjoyed a prolonged stint on Gold Rush: Alaska. This show documents the activities of several mining crews who operate along with the Yukon Territory.
The series features other stars like Paul Christie, Todd Hoffman, and her ex-boyfriend, Parker Schnabel. Ashley's introduction came during the show's seventh season, in Miracle on the Mountain.'
At the time, her former boyfriend Parker was starting the season without his grandfather for the very first time. The episode aired back on October 14th, 2016. In total, Ashley Youle has appeared in 26 episodes. While she is not precisely a miner, Ashley was very supportive throughout her entire run on the show.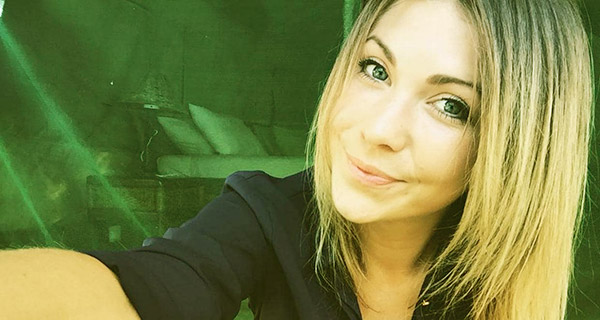 Some of her most memorable stints on the show came with episodes titled King Kong, The Viking vs. the Mechanic, Eclipsed, and the Holy Grail. Her final attack on the show came back in 2018, during the eighth season.
Ashley's swansong was titled 'Win Big or Die Trying.' Her departure from the show, in all likelihood, coincided with her breakup with Parker Schnabel.
What is Ashley Youle doing now?
In addition to being a television star, Ashley Youle also worked as a grid girl in Australia. Grid Girls are reasonably attractive women usually employed as hostesses at various motor racing events. She has enjoyed a fruitful relationship with Ducati.
Back in 2018, she served as an ambassador for the company during the superbikes racing weekend in Phillip Island, Victoria. It was an event sponsored by the World SBK Championship.
A year back, she was also present when one of the racers sponsored by the company placed 2nd during the World SBK Championships.
She is an animal lover.
We learned that Ashley has several pets through her social media profile. One post she made featured a cute tabby cat that she had rescued. She also posted a picture with a dog, which suggested that the two were in the clinic.
Another exciting post she made came back on November 30th, 2017, when she uploaded a funny picture of two resident possums. They were sprawled across the floor, much similar to people when they were exhausted to the point of passing out!
She is a native of Australia.
According to her profile on Instagram, Ashley Youle originally comes from Melbourne, Australia. She had spent a few years in America, particularly during Gold Rush, which was filmed in Alaska. However, she always goes back home whenever she can. One such post featured her on a hike out in the outback. She captioned the picture. 'I'm home.'
Parker Schnabel's Ex-girlfriend Ashley Youle worked as a volunteer in Africa.
Back in 2017, Ashley was part of a team that went to Africa to offer free vet service. Her time in the continent saw her and the rest of the team immunize 35 dogs on average a week. Unfortunately for Youle, she was bitten by one of the dogs she treated.
She has to get rabies shot to make sure that she stays healthy. However, it did not dissuade her as Ashley continued to help wherever she could. At one point, she was part of a two-person team that performed a 30-hour surgery at a clinic that did not have any electricity!
It was not all work during her visit, as she also took some time to go on a safari. One of these trips saw her go head to head with a herd of elephants.
She has a brother.
Ashley Youle has an older brother named Jaymie. He is an athlete and an amateur bodybuilder. A look at Jaymie Youle's Instagram handle will show you that he is in phenomenal shape. Also, he plays for the bulldogs, which is a team in the West Gippy Football League.
She loves to skate.
Everyone has had to find a new hobby or two during this pandemic. Ashley's most recent post on her Instagram account featured her skating in her living room. She is pretty skilled; evident that she did not fall on her face!
Read about Parker Schnabel and Ashley Youle's relationship here.