Born on July 22, 1994, in Haines, Alaska, Parker Schnabel is an American Gold explorer and a reality television star on the TV series Gold Rush. If not mining and shooting his reality TV series, Schnabel relaxes by traveling the world.
Apart from gold mining, Schnabel also has a social life. He also spends time hunting with his dad. Many of his fans have been in the dark about whether he is married to a wife or dating a girlfriend? Keep reading to stay abreast of the latest information on Parker Schnabel.
Parker Schnabel Girlfriend in 2023.
So, does Parker Schnabel have a girlfriend? Well, your guess is as good as mine. Yes, he has one. As you will discover, he was in Australia recently for a new shooting episode of Gold Rush.
And as it turns out, he didn't only find nuggets to dig but bumped into some newfound love. The lucky blonde is Tyler Mahoney. She is featured in the new season of the Gold Rush in the abandoned mines of Australia.
Parker's Relationship with Tyler Mahoney.
Parker met Tyler while on tour to Australia. After a while, the chemistry between them began to blossom into love. They share a lot in common. Parker's grandfather was a gold miner, and Tyler's background is also loaded with Australian gold prospectors.
Parker Schnabel and Tyler Mahoney's bond is strengthened because they are all looking for gold nuggets and have years of experience in the gold mining business.
Indeed, the sensation between the two is undeniable. In a photo shared by Tyler on Instagram, Tyler is seen stripped down as she checks out the river for potential crocodiles.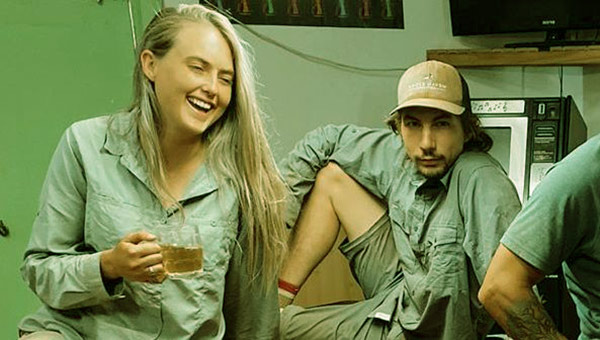 With such easiness between the two, fans couldn't fail to insinuate that Parker had gotten himself a real Australian gold nugget. Tyler has also defended Parker against online trolls in the past.
After she shared a photo of the two on the gold rush trail, Parker appeared the dirtiest in the crew. One fan was quick to comment that Parker is always filthy. However, Tyler quickly set things straight by telling the fan that was the nature of digging around for gold.
Parker Schnabel Love Life and Split with Ex-girlfriend
Okay, this is about his split with his ex-girlfriend Ashley Youle. Despite his high net worth, Parker is a man who has gone through a fair share of challenges in life. He also knows what it is to love and what it feels like to lose someone.
In an interview sit down with the Times publication, Schnabel revealed his millions at a young age had also come at a cost. That cost was losing love. "My life has been pretty much work-dominated. I had a girlfriend for a couple of years. That didn't work out." Schnabel said.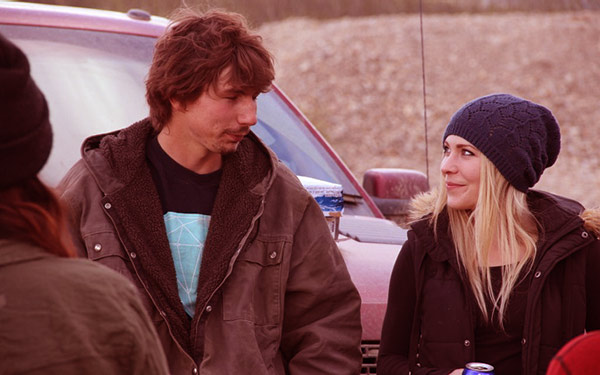 Parker Schnabel acknowledges that Ashley was great, but she seems to have gotten in his way of work. A thing that Schnabel couldn't hold on to give his strong work ethic.
Even more impressive was the fact that the Discovery Channel camera crew could battle it out on who would catch the couple kissing. The price tag for the cameraman who saw the couple kissing was a bottle of fine Whiskey.
Ashley attempts to steal kisses from Parker and hits a wall. Unfortunately for the camera crew, Parker got wind of the scheme, making it more difficult for them. After the breakup, Ashley deleted all of Parker's photos on her Instagram account, indicating that the relationship was beyond repair.
Who is Ashley Youle?
Ashley Youle is better known as Parker Schnabel's ex-girlfriend, who appeared in Season seven, episode twenty-five of the reality TV series Gold Rush. Ashley is a veterinary nurse by profession. She joined Parker's team in the Klondike and didn't mind getting her hands dirty to do what Parker does for a living.
When talking to the Times Publication, Parker had this to say about Ashley "Yes, Ashley was a huge help. I don't think she gets quite enough credit for how well the summer went. She is great to be around, she is great for me and she is just a really cool chick."
A crew member of the Gold Rush team, Chris Doumett, enjoyed working with the attractive blonde. Indeed, Ashley Youle brought a lot of energy to the team. She had many tasks to do working closely with Chris Doumett. Ashley Youle was tasked with cleaning millions of dollars of gold, which the team attributes to their success.
Ashley Youle could easily fit where they needed her to be. In some instances, she could drive tracks. Ashley Youle's appearance in the show also led to some trouble with the locals in the Yukon area, who accused her of not having the proper documentation for working in the mines. They alleged that Ashley's visa was one for a tourist, and it never gave her any rights to work.
Parker Schnabel Dating Rumors (past and Present)
After he broke up with Ashley Youle, there were rumors that Parker had hooked up with a beautiful brunette named Sheena Cowell. On August 13, 2018, Parker posted a picture on Instagram where she was seated with Sheena. Parker is looking straight ahead while Sheena is sitting beside him, looking on his side.
Instagram went crazy with fans alluding to the fact that Parker Schnabel had won himself a new girlfriend. However, the Instagram photo left more questions than answers. The image was sensationless with no caption.
Later on, the storm over Parker's Instagram photo with the brunette dissipated after gold rush fans discovered Sheena was in another relationship already.
A picture evidenced the discovery Sheena posted on Instagram on July 15, showing her and her boyfriend dressed to attend a wedding in Serbia.
Is Parker Schnabel gay?
Parker Schnabel is not gay. After her break up with Ashley Youle, he went without a girlfriend for a while. The new single life may have led to speculations that he is gay, but there is no source to substantiate the claims.