Parker Schnabel is an American reality television star who rose to fame after being featured on the hit reality show, Gold Rush Alaska. As the name of the show suggests, the series follows the gold mining activities of different crews predominantly in Alaska. Parker is one of the youngest mine owners in the show.
But don't let that fool you. He is a third-generation miner following in the footsteps of his dad and grandfather. Schnabel has delivered some big numbers when it comes to gold mining. Join us as we explore his career and personal life in our detailed article.
Parker Schnabel's Wiki.
Parker Schnabel got introduced to gold mining at a very tender age of just five years. Moreover, Parker is still relatively young at the age of 25 in 2020. Schnabel took over his family's mining operations when he was 16 years of age. Many miners are usually middle-aged or older people, but Parker has proved that age is just a number. He is a great mine boss, and he has seen great success since he took over mining operations from his dad in their family mine nicknamed 'Big Nugget.'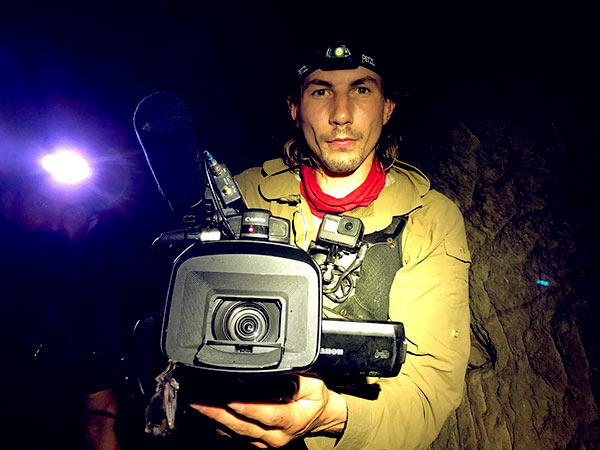 Later on, in season 4 of the show, Parker decided to venture out on his own, and the gamble has paid off big time. Moreover, he used his college funds to establish the mining operation. Despite not going to college, Parker is one of the most successful miners on the show, and it seems the sky is the limit for him.
Meet his Crew in gold mining.
Parker Schnabel has one of the best crews in the business, and he even thanked his crew last season for their excellent work.
Chris Doumit joined Parker's crew in season four when Parker decided to spread his wings and venture out on his own. He stayed on the crew up to season ten.
Perhaps one of the most known crew members of Parker's crew is Rick Ness. Rick was Parker's right-hand man from season two to season eight of the show. His main work was operating the mining rigs, though he did other jobs as well. Ness left Parker's crew to start his mining operation.
Mitch Blaschke joined Parker's crew in season five of the show. He is a talented technician, and he became an asset to Schnabel's crew. Blaschke helps to keep the wash plants in tip-top condition.
Gene Cheeseman was also part of Parker's crew in season four and five. He left the show mysteriously. To date, there has not been any official statement from the show's producers about his departure. Gene was renowned for his versatility in various mining operations. His mechanic skills are top-notch. His work was so good that Parker promoted him to site foreman in the Scribner Creek mine.
One of the reasons Parker has been one of the most successful mine operators is because he has his eyes peeled for the best human resource. When he started his mining venture, he had one of his crew members ring Brennan Ruault to offer him a job. Brennan was just the man for the job. His experience in heavy machinery operations was invaluable to Parker. He joined the Schnabel's team in 2015 and took over the operations of the excavator and bulldozer. Brennan is still a part of Parker's crew, and he has become indispensable.
Karla Ann Charlton joined the Gold Rush show in 2018. She joined Parker Schnabel's crew to help keep them safe. This is because she is an experienced survival expert. However, she is not a one-trick pony. She also has some brief experience operating heavy machinery. When she joined Parker's crew, she helped move rocks around the mine as a truck driver.
Parker Schnabel's Granddad was a miner too.
As aforementioned, Parker got introduced into the mining business by his grandfather and dad. His granddad was named John Schnabel. He was the owner of the Big Nugget mine that was known to produce big gold nuggets. Unfortunately, John passed away in his sleep on March 18th, 2016, at 96 years of age. His was a life well-lived, and he left behind a great legacy. His spirit lives through his son and grandson, Parker Schnabel. May his soul rest in eternal peace.
Net Worth.
Parker Schnabel is, without a doubt, a go-getter and a hard worker. Thanks to his leadership, his mining operations have turned over great profits. Moreover, his ability to scout for the best crew members is also a great contributor to his success. Schnabel's net worth is $10 million.
His income sources are the salary from the show, Gold Rush, and also the profits from gold mining. Parker recently bought his piece of land to mine gold from. The gamble was one of the biggest he had ever taken, but thankfully, it paid off. Now named the Scribner Creek, the land is one of the most profitable mining grounds Parker has worked in.
This is because he no longer has to pay high royalties on the gold he mines. This is in contrast to when he used to lease grounds. In the last mining season coming up to 2019, Parker mined $1 million worth of Gold. Because the piece of land is his, he realized the most significant profit of his entire career. Last season's harvest brought Schnabel's total annual value of gold mined to a whopping $10 million.
He cleared the rumor about his Lavish Mansion.
On a Tweet dated March 8th, 2018, someone by the name Tanner asked Parker to clarify if a lavish house in a picture belonged to him. Parker didn't hesitate to reply to the tweet via a post where he said that he didn't own a house anywhere and that he is homeless. He even referred to the claims as 'BS.' Parker is very frugal with his spending.
He has always been very shrewd when it comes to plowing back profit into his business. In an interview with Maxim, Parker was questioned about the top of his wish list with the previous year's earnings and whether he had any toys in mind.
He replied that the money he had made that season would go back into the ground by purchasing new equipment to improve his operations. Schnabel then went on to say that he didn't own a boat, or a fancy car or an elegant house. He then said that he has a big expensive sandbox instead, referring to the Scribner Creek mine.
Age and DOB.
Parker Schnabel was born on July 22nd 1994. This makes Schnabel a Cancer Zodiac. Cancers are known for their high intuition. Without a doubt, Parker's business intuition is on point seeing how successful he has become. He is 25 years of age at the time of writing this article in 2020.
Parker Schnabel and Ashley Yule's Dating Relationship.
Parker Schnabel was known to be dating Ashley Yule, a sweet-hearted Australian. The couple met in Australia, and they became smitten with each other almost instantly. This was in 2016. Despite Ashley's career as an animal nurse in a vet clinic, she was an active member of Parker's crew. This is following an invitation from Schnabel to spend the summer at Klondike. She joined the Show's cast in season 7.
Ashley turned out to be a great help for Parker in mining the precious yellow metal. Those are Parker's words paraphrased from his Maxim magazine interview. Sadly, the breakup gods didn't spare Parker and Ashley's relationship. In season 8, Parker Schnabel revealed that he had broken up with Ashley.
Schnabel took the blame for their breakup. He didn't hesitate to say that he hadn't given priority to their relationship and that he also felt that Ashley could do better than him. This is because he felt that she deserved someone who would put her first due to her sweet personality.
Ashley is now back in Australia, where she is enjoying her time with her family and friends. She also revealed via social media that she has returned to dancing. Without a doubt, she is doing just fine, and her better days are ahead.
His Current Relationship Status.
After splitting up with his Aussie girlfriend, Ashley Yule, rumors began swirling that Parker Schnabel had a new girlfriend in his life. The woman in question is Sheena Cowell. The rumors began when Parker posted a photo of him with Sheena on his Instagram. Immediately, fans started speculating that the two were a couple.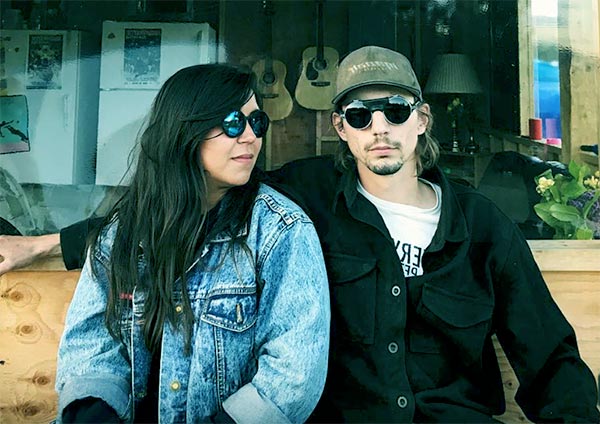 Sheena's Instagram posts would later dispel these rumors as her follow up posts were photos of herself with her real boyfriend. Her relationship with Parker is most likely a friendly one and also a professional one. After all, she works with the show's production company, Knickerbockerglory TV.
More recently, Parker Schnabel has been rumored to have a romance with his co-star, Tyler Mahoney, on the spinoff, Gold Rush: Parker's Trail. Tyler comes from a family of expert gold prospectors. As a result of her experience, Tyler would guide Parker in his new gold quest in Australia.
Their on-screen chemistry ignited dating rumors. In one scene, the two are spotted swimming in a natural spring where they were looking for gold. Fans were quick to point out that the two seemed to have something more aside from their gold operations. This may be largely in part because Tyler had stripped down to take the swim. Perhaps the fans weren't entirely wrong.
Even after Parker Schnabel returned to the States, Tyler continued posting pics of her and Parker behind the scenes of their show. When one fan commented on one of Tyler's posts inquiring if the two were future Mr. & Mrs., a friend of Tyler commented 'yes.' She pointed out that there was the possibility of her getting into trouble for making the revelation, after which she laughed it off writing 'hahaha.'
Accident at the Job.
Parker Schnabel came close to serious injury and potentially drowning in Guyana. A boat he and his crew were using to go downstream had to be pulled up slippery rocks after almost reaching a 20-foot waterfall.
Unfortunately, the crew lost grip on the rope they were using to haul the boat, and it began filling up with water. Well, misfortunes come in pairs. Suddenly, Parker fell into the turbulent water, and footage from his body cam showed him trying to get out of the water.
Thankfully, his guardian angels were on call that day, and he quickly resurfaced. Moreover, he wasn't injured by the rocks nor by the boat.
Parker Schnabel social media Life.
Parker Schnabel is an active Instagram user. His Instagram handle is @goldrushparker. He has 360K followers on the site. Parker loves posting photos of himself with his family and friends. Most of his pictures are hilarious, and we can see that he is a person who doesn't take himself too seriously.
https://www.instagram.com/p/CAPHRkrAY9S/
From his photos, we can also tell that he loves animals. His Instagram is awash with pictures of his pet dog, Dozer. The black canine can be seen hunting ducks in one of the pics.
Wiki-bio facts.
| | |
| --- | --- |
| Full name | Parker Schnabel |
| Age | 25 |
| Date of Birth | July 22nd 1994 |
| Place of Birth | Haines, Alaska, United States |
| Profession | Reality television star and gold miner |
| Net worth | $10 million |
| Partner | Unknown |
| Kids | 0 |
| Nationality | American |
| Ethnicity | Caucasian |
| Zodiac Sign | Cancer |
| Parents | Roger Schnabel and Nancy Schnabel |