Sarah Palin is an American politician, media personality, and author. Palin is best known for being the first female governor of Alaska from 2006 to 2009. She is also known for being the first woman Republican to be selected for the vice president candidature by John McCain. Due to her political career, she got a job with FOX News as a political commentator from 2010 to 2015.
Sarah is also known for having launched her news network that was exclusively online named Sarah Palin Channel. Let's dive into Sarah's life to look at her career and personal life in detail.
Sarah Palin is a former Governor of Alaska.
As aforementioned, Sarah was the ninth governor of Alaska from 2006 to 2009. The state elected her as their first woman governor. Moreover, she was also the youngest governor Alaska had ever had. However, Sarah didn't just wake up one day and decide to run for governor. Her political career had begun in the early 90s when she was elected to the city council of Wasilla.
Later on, in 1996, she ran for the office of Mayor of Wasilla, and she won. Her goal with seeking the position was to ensure that Wasilla's collected revenue would be spent wisely. It seems that the residents of Wasilla were pleased with her tenure, and consequently, she got reelected in 1999.
She is a TV Star.
Sarah Palin's first job was in television as a sportscaster for KTUU-TV and KTVA-TV. From 2010 to 2011, Palin was the host of the Sarah Palin's Alaska show on TLC. Later on, in 2014, she started hosting American America with Sarah Palin. She did the show until 2015.
Without a doubt, Sarah is an ambitious woman. Not only from the standpoint of her political career but also as a media personality. Sarah aimed for the stars on July 27th, 2014, when she decided to launch her news network. As aforementioned, the network's name was Sarah Palin Channel.
Unfortunately, her channel didn't make it past the one-year mark. In 2015, it was close of business for the online network, but we do laud Palin for trying her best. Every failure is a lesson of how not to do things, and should she relaunch an online news network, at least she knows what not to do.
Net worth and house.
Sarah Palin is reportedly worth about $12 million. She has earned most of her wealth from her career as a television host on various news and political shows. It is reported that Sarah was paid $250,000 per episode of her reality show, Sarah Palin, Alaska.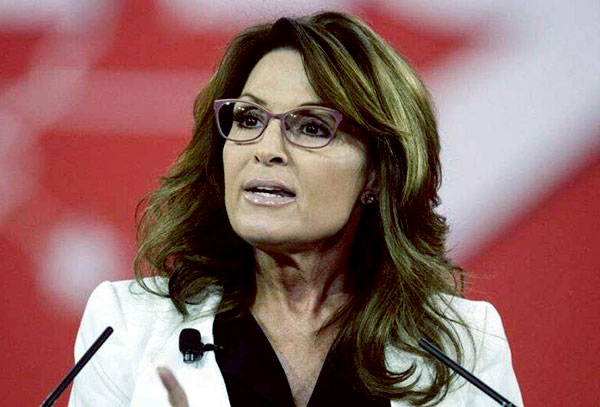 She also made a boatload of money from the sale of her book, Going Rogue. The book reportedly made her a whopping $7 million after selling over 2 million copies. Her political career also contributed to her net worth. Sarah lives in a lavish two-story mansion located at the western end of Wasilla. The house overlooks Lake Lucille, making it a waterfront property.
On the lake, the Palins park their two planes, one of which is duo-colored in white and red. Their house also can be accessed from the Glenn Highway after going through its long driveway. The Palins have not one but two mansions on the property. Their first house was valued at $552,100 and had been built in 2002.
Sarah Palin divorce: Here is why her husband of 31 years filed for divorce.
Palin was previously married to ex-husband Todd Palin. The two were high school sweethearts. They tied the knot on August 29th, 1988. Their marriage was a long one spanning 31 years. Sadly, on September 6th, 2019, Palin's husband, Todd, filed for a divorce. Surprisingly, this was also Todd's birthday.
The reason cited for their split was an incompatibility in their temperaments. The couple had previously faced cheating rumors. Sarah had been rumored to have cheated on Todd twice. Todd, too was rumored to have once cheated on Sarah.
However, the couple denied the shocking rumors. Well, I guess all good things must come to an end, and sadly, in this case, it was their marriage. During their marriage, the couple was blessed with five children, two boys, and three girls.
Todd Palin retired from BP in 2009, where he worked as an oil-field production operator. Aside from his career in the oil industry, Todd is also an entrepreneur. He owns a successful fishing business. Moreover, Todd is also a pilot.
Sarah Palin's Children.
During Sarah's marriage with Todd, the couple was blessed with five lovely children. As aforementioned, they bore three daughters and two sons. The girls' names are Piper, Willow, and Bristol. The sons are Trig Paxson Van and Track CJ. Sadly, Trig, who is Palin's youngest son, was diagnosed with Down syndrome while still in the womb.
Track Cj is Palin's firstborn. He was born in 1989. Bristol, the first daughter, was born in 1990. Willow joined the family in 1994 and Piper in 2001. Trig Paxson Van was born in 2008. Palin is also a grandma. Her daughter, Bristol, has three kids. Track, on the other hand, has two lovely children.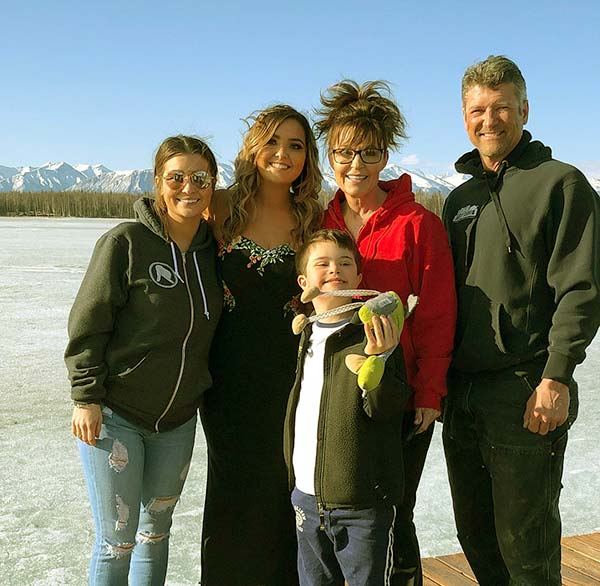 Willow also recently gave birth to identical twin girls. On 10th May 2020, Sarah posted a photo of her mom holding her two new grandkids and captioned the photo saying that it was Willow's first Mother's Day.
Education.
Sarah attended Wasilla High School. She loved sports growing up, and she was on her school's basketball team.
After high school, she attended several universities such as the University of Hawaii, Hawaii Pacific University, Matanuska-Susitna College, and finally, the University of Idaho. She graduated in May 1987 with a communications and journalism degree.
After college, Palin joined KTVA-TV and KTUU-TV as a sportscaster. After that, she joined Mat-Su Valley Frontiersman, covering sports as well.
What is Sarah Palin Doing now?
Sarah Palin is still active politically despite resigning as the governor of Alaska. She actively campaigns and sponsors Republican politicians. Palin is known for having supported Donald Trump in his 2016 presidential election bid. She also commented on politics from 2010 to 2015 on FOX News.
On March 11th, 2020, Sarah made an appearance on the show, The Masked Singer. She blew the audience away with her rendition of the hip hop song Baby Got Back. Hilariously, she didn't hesitate to shout the adult-rated lyrics, "I like big butts, and I cannot lie."
Age and DOB.
Sarah Palin was born in Sandpoint, Idaho, in the United States. She was born on February 11th, 1964. Consequently, Palin is 56 years of age in 2020 at the time we compiled our article. Sarah is an Aquarius Zodiac. Aquarius people are known for their charm, a trait that Sarah is bustling with.
Sarah was born to parents, Sarah Heath and Charles R. Heath. Her dad was a science teacher and a sports coach. Her mom was a school secretary. Palin's parents moved their family to Alaska and settled in Wasilla. There, Sarah grew up alongside her three siblings named Molly, Chuch, and Heather. Palin is the third born among four kids.
Body Measurements.
Sarah Palin is 5 ft 4 inches or 164 cm in height. Surprisingly her height didn't stop her from becoming Wasilla High School's basketball co-captain. She also played as a pint guard. Patlin weighs a healthy 55Kgs or 121 lbs.
Sarah Palin Recognitions.
Palin is, without a doubt, the woman to beat. Through her determination and passion, Sarah carved out a successful career in politics. Moreover, she has had a successful television career as well featuring in many shows ranging from sports, political news to reality shows.
Due to her many achievements, Sarah was named by TIME Magazine as one of the 100 Most Influential People in the world. In 2008, ABC aired a special where they named Palin as one of America's 10 Most Fascinating People.
Sarah Palin Social Media.
By now, you should already know that Sarah Palin is not your average 56-year-old. Palin is an avid social media user. On Instagram, her handle is @sarahpalin97. Her account boasts of 155K followers. She uses Instagram to post personal pictures of herself, her family, and friends.
She especially can't get over posting her grandkids. Whether it's on their birthdays or just random family days, Palin doesn't hesitate to post them. Of course, being a politician, once in a while, Sarah is tempted to post about politics. We can also see that she loves animals. She posted a photo on Instagram with her pup on 25th February 2019.
https://www.instagram.com/p/BsXho6SgEoH/
On Twitter, her handle is @SarahPalinNewss. She has 8,319 followers. Sarah does know how to use her 140 characters on the site. Often she posts about politics on the site.
Palin's most prominent social media platform is Facebook. Her Facebook page is named Sarah Palin. She has a whopping 4.6M followers on the page. Sarah primarily uses Facebook as a political platform.
Sarah Palin Wikipedia facts.
 
Full name
Sarah Palin
Age
56
Date of Birth
February 11th, 1964.
Place of Birth
Sandpoint, Idaho, United States
Profession
Politician, television host, author, and media personality
Net worth
$12 million
Partner
Todd Palin

(m. 1988; d. 2019)

Kids
5
Nationality
American
Ethnicity
Caucasian
Zodiac Sign
Aquarius
Parents
Sarah Heath and Charles R. Heath