Rick Ness is 39 years old American reality TV actor and musician. He is famously known for his cast on the Gold Rush series that premiers in Discovery Chanel. Rick joined the show on the third season as a truck driver and rose to a more critical team position. He also has a music band that has so far recorded three albums. In this article, we are going to follow the story of his life before Gold Rush, his debut and journey as a TV star, and other facts about him. Read till the end to know Rick Ness's net worth and facts about his girlfriend and dating life.
Rick Ness is now a Mining Boss in Gold Rush.
Having joined Parker's team in the third season, Rick worked with his boss Parker for six consecutive seasons. With that experience, it was time to be on his own. Through an announcement by the Discovery Channel about season 9, it was confirmed that Rick was moving from a foreman to become a boss. This announcement was followed by the unfolding as the team headed to Guyana in search of gold.
He has taken over Todd Hoffman's crew after he retired.
The moment Rick breaks the news to Parker was much emotional as the two guys share kind words and appreciate how far they have come. Parker, who is easily angered, was so much broken by this news and played it very calmly, making it memorable. Having been friends for six years, Parker appreciated acknowledged how patient Rick has been, he could have walked away a long time ago, but Rick chose the trip to break the news.
Rick believed that he was capable on his own and joined the team with no experience on the job. He graduated from being a truck driver to a foreman, and finally, he became a boss. By the end of season 9, working independently, Rick managed to get 1105 ounce of gold worth 1.3 million. This was his personal best, having beaten his 1000 ounce season goal. That proved his determination to do the job.
His Crew: The Rise of Rick Ness.
To be the boss, he had to find a team to lead. He found his crew to work along with as they mine the precious stone. The group constituted of Paul Christie, as the narrator, Terry Franklin, who was well equipped will knowledge about gold, was such a significant part of the team. Karla Ann also left Parkers' side and joined Rick's group. The reason she left the crew is unknown. And finally, Brian Z, who by the end of the tenth season, was blessed with a child and is expected to take some time off for the next season.
Rick Ness Has a Net Worth of $3 Million.
Since joining the TV show on the second season and rise through the ranks to have his crew, Rick has accumulated much wealth. Rick Ness net worth as of 2020 is estimated to be $3 million. He also owns other properties whose value estimations are unknown.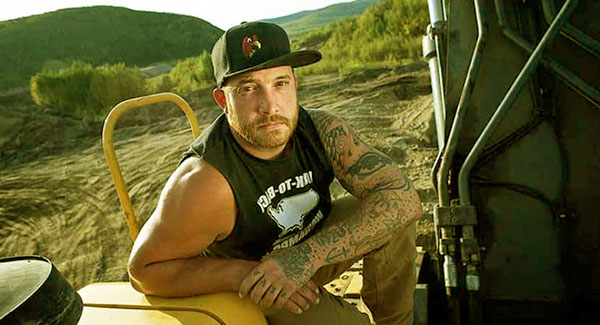 He was introduced to Mining by Parker Schnabel.
It was during the state fair in Southeast Alaska why Rick and his .357 String band were performing, in that same event, Parker was also present. The two met and their first talk. With only driving experience, Parker took in Rick.
He joined the team as a truck driver and excavator operator, a skill he got from construction firms they have back at home. This was his start his career as a miner and TV star.
Rick Ness Worked for Parker in the early days.
After they became friends, Parker invited Rick to join him in Canada and join his team in gold mining. Rick had no experience in gold mining, so he joined the team as a truck driver. His hard work and the right attitude towards work saw him promoted to be the team's foreman. After six years of working together, Rick left the team to form one of his own by the end of season 8.
He is still a friend to Parker.
Even as the two gentlemen were parting ways, one, Rick going to start to work alone, their friendship did not come to an end.
Failed Football Career.
Rick Ness was very passionate about sports. He was determined to be a professional footballer. He almost made to get to play for big teams, if it wasn't for the injury that cut short his dream. The knee he broke in college football caused him to let that dream slide. He diverted to music.
Rick Ness band and music career.
After letting the dream of being a footballer go, he shifted yet to another career, to be a musician. He trained to play upright bass and formed a band. The .357 String group was established in 2004 by four friends, Derrick Dune, Joseph Huber, Jayke Orvis, Billy cook, and Rick Ness. They performed for many events from their hometown in Wisconsin to the rest of the towns in American and outside nations. They recorded a total of three albums before disbanding the band in 2012. Everyone took their route, and Rick went to mine gold.
Rick Ness Twin Brother.
Rick has a twin brother, on 5th March 2018, when both turned 37 years, Rick celebrated with his brother their birthday with a photo posted on Twitter introducing him. The two are pretty together. They stood with each other in the period their mother passed on.
This, believe it or not is my twin brother. It's his birthday today which makes it mine to. Celebrating in Escanaba pic.twitter.com/hszq97xEG5

— Rick Ness (@GoldrushRick) March 5, 2016
His Mom Died.
After battling with brain cancer for many years, Rick's mother took her last breath in the presence of his sons on 20th March 2018 in Wisconsin after a long battle with cancer. In an interview one month before she passed on, Rick said that she had gone through all the possible medication, but the cancer was still there. Rick broke the sad news about his mother's demise by an emotional tweet
"RIP Mom. 55 years young. She left us peacefully in her house, and with my face resting against hers, she took her last breath. It hurts; it's not long enough. Cancer is the devil."
Love For tattoo.
Rick is very handsome, and he got good body shape and good looking face. He sharply times his beards to make it look good. To enhance his attractiveness, he has several tattoos inked all over his body. He is always very generous in showing off his tattoos. In 2014, he revealed his new tattoo on his neck, and it was a design of Mary holding a piston. And he called it 'The Holy Mother of Horsepower.'
Rick Ness Is Not Gay.
He got good looking and has not been linked to any woman so far. That leaves us with one question anyone can ask himself. Is he gay? And the answer is no, for now. Having been a musician for many years, Rick learned all the right tactics to keep his private life. He has never been spotted with or been liked to any known gay partner.
Rick Ness' Girlfriend.
There are no records that either indicate or give a hint of any past girlfriend that Rick had. He has succeeded in keeping his private life to himself, leaving everyone guessing and creating fake rumors. But there have been some rumors about his relationship with a different cast of the Gold Rush, that includes Asley Youle, Parker Schnabel's ex-girlfriend.
So, ladies if you want to try, go ahead, maybe you get to be Rick Ness's girlfriend.
Rick Ness and Karla Ann's relationship is Strictly Professional.
This is a rumor that was created by the fans of the show. On camera, the two seemed to be having some chemistry. Some even said that Ann left Parkers' team to join Ness' because the two have a thing. Well, that is not right. The two consider each other as brother and sister. Being the only lady in the team, the boss has to be a gentleman.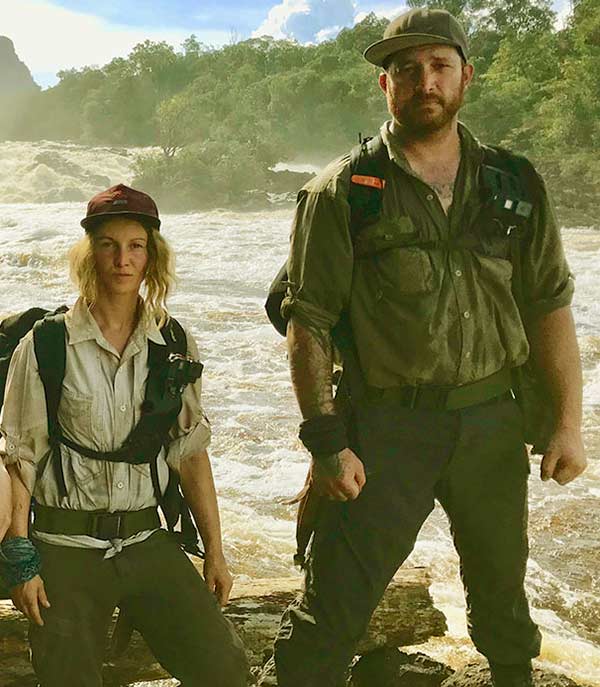 So, to sum it up Rick Ness and Karla Ann's relationship was never of romantic nature.
Ruby, his partner.
So Rick is not gay and is not linked to any lady. He must be lonely in his house. Well, no, he got a partner at home. His dog, named Ruby. He described him on a photo of them he posted on Twitter with the caption, "Big tough mine dog."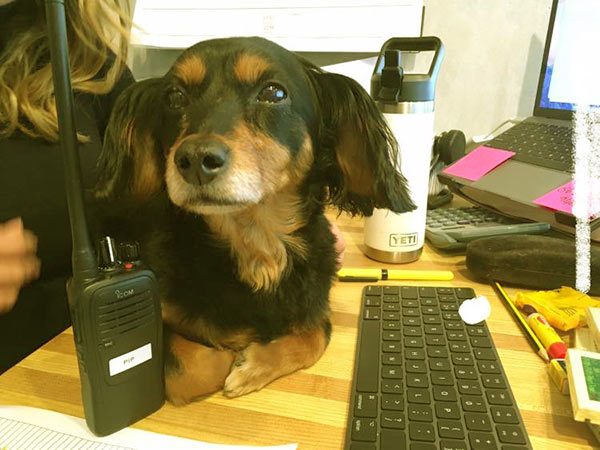 Age and date of Birth.
Rick Ness was born on 5th March 1981 in Escanaba. His mother was named Judy. There are no details about his father. He was only known to be owning a construction company in Escanaba in Michigan. Rick has a Twin brother. He moved to Milwaukee, Wisconsin, in 2003, (probably with his mother) He is currently 39 years old, and his zodiac sign is Pisces.
Social Media.
Gols Rush Rick has no Instagram account; that's an interesting fact. His face is all over there, and he is a celebrity. Rick, however, has a Twitter and Facebook accounts, both of which are verified. He has 80K and 150K followers on each, respectively. Rick is a busy man, has very little time for social life, he says in his Facebook bio he describes how he spends one year, six months in Klondike, Canada,  digging gold and six months Milwaukee, the USA trying to recover.
https://www.facebook.com/thebigrickness/photos/a.480740052065712/1211430805663296/?type=3&theater
Wiki and other facts.
| | |
| --- | --- |
|                   |   |
| Full name | Rick Ness |
| Age | 39 years old. |
| Date of Birth | 5th March 1981 |
| Place of Birth | Escanaba, Michigan, USA |
| Profession | Miner, TV actor |
| Net worth | $ 3 Million |
| Wife | N/A |
| Kids | N/A |
| Nationality | American |
| Ethnicity | Caucasian |
| Zodiac Sign | Pisces |
| Parents | Judy |